This job listing has expired and may no longer be relevant!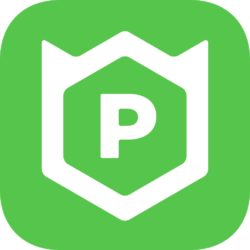 Opis oferty pracy
Pawscout to amerykański startup z San Francisco, który poprzez nowoczesną technologię pomaga w znajdowaniu zgubionych zwierzaków. W naszym biurze w Warszawie (centrum) tworzymy apki mobilne oraz wszystko co z tym związane.  Jesteśmy na rynku od 4 lat, nasze tagi sprzedają się głównie w USA oraz Kanadzie. Jak to działa? Kliknij tutaj.
Szukamy doświadczonej osoby, która pomoże nam w:
rozwoju aplikacji mobilnych oraz strony www (UI/UX)
tworzeniu historyjek naszych użytkowników w formie komiksów na social media
projektowaniu opakowań oraz materiałów marketingowych
rzucaniu piłki i tarmoszeniu psa! (tak, raz w tygodniu Tomasz przychodzi ze swoim 6 miesięcznym 🐶 do biura)
procesie tworzenia od pomysłu do wykonania i testowaniu przy pomocy naszych użytkowników
Nie jesteś PRO w aplikacjach mobilnych, nie ma problemu, nauczymy Cię (prawie) wszystkiego! Angielski będzie Ci niezbędny.
Używamy Sketch, InVision oraz trochę Illustratora. Pracujemy w Agilu, w czym bardzo pomaga nam JIRA. Lubimy animacje! Pilnujemy zasad projektowania na różne platformy mobilne, żeby nasi użytkownicy nie gubili się w naszej aplikacji. Nasz ulubiony zielony to #55C64B!
Proponujemy:
współpracę na zasadzie B2B (czas nieokreślony).
widełki 9000 – 12000 netto.
luźne godziny pracy
czasami pracę z domu
Firma

Pawscout & Kogniz

Nowe oferty dla UX co tydzień!

Popularne oferty