This job listing has expired and may no longer be relevant!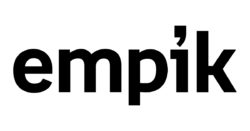 Opis oferty pracy
Empik to firma, która inspiruje Klientów do rozwijania swoich pasji, a jej Pracowników niesie pozytywna energia i wzajemna życzliwość. Dołączając do naszego zespołu będziesz pracować w otoczeniu ciekawych i inspirujących produktów.
Pasujesz do nas jeśli: 
masz minimum 2-3 lata doświadczenia jako projektant aplikacji i serwisów internetowych,
posiadasz portfolio zrealizowanych projektów,
umiesz wypracowywać koncepcje rozwiązań odpowiadających na problemy biznesowe,
znasz zasady użyteczności,
biegle posługujesz się narzędziami projektowymi takimi jak Sketch i Figma,
potrafisz tworzyć i rozwijać design systemy,
jesteś świadomy tego, na co pozwalają technologie front-endowe,
wykazujesz inicjatywę i samodzielność,
Dodatkowym atutem będzie doświadczenie w: 
projektach mobilnych i e-commerce,
prowadzeniu warsztatów kreatywnych/Google Design Sprints,
prowadzeniu badań z użytkownikami (choć szukamy projektanta, a nie badacza).
Co będzie należało do Twoich zadań:
projektowanie różnorodnych produktów cyfrowych w ramach Grupy Empik (m.in. serwis empik.com, aplikacja mobilna i inne),
współtworzenie koncepcji produktów razem Product Ownerami, specjalistami od technologii i innymi członkami zespołu,
projektowanie interfejsów użytkownika – od wizji funkcji i formy, do UI,
tworzenie design systemu dla produktów Empiku,
opieka nad produktem i jakością wdrożenia
Firma

Nowe oferty dla UX co tydzień!

Popularne oferty