This job listing has expired and may no longer be relevant!
UX Designer / Architect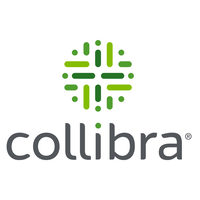 Opis oferty pracy
Hey! Come and join our UX team of 5 designers in Collibra – a global data governance leader from Belgium, VC funded for over $130 Million.
HOW YOU'LL MAKE AN IMPACT:
Collibra is looking for a practised and analytical user experience architect, with a passion for turning quantitative and qualitative user research data into actionable insights.
A DAY IN THE LIFE OF A UX ARCHITECT AT COLLIBRA:
At Collibra you will…
join a fast growing multidisciplinary product team (Product Managers, Business Analysts, UX Architects and Designers)
make the user's voice heard, as you assist a cross-functional team with implementing your product recommendations and designs
analyse user needs and issues, and translate these into effective and efficient solutions. You communicate these with sketches, mockups and prototypes.
gather and analyse quantitative and qualitative research data, as well as feedback from our experts in the field, and turn this into solid short- and long term product solutions
WHY WE NEED YOU:
You have the curiosity to dive deep into an industry and learn it quickly. It is easy for you to understand complex systems and tasks, and you have the instinct for simplifying these into intuitive flows and interfaces.
You are familiar with user research, and know how to validate your designs internally with your stakeholders, and externally with our customers.
You have an eye for typography and space, and enjoy making things look nice and professional. You'll happily and consistently apply a design system, which – of course – you help grow as well.
You know how to create a prototype and will use the best tool for the job at hand: low-fidelity sketches, clickable high-fidelity mockups, or HTML/CSS.
You are fluent in English, and you can easily and professionally communicate your ideas and designs to your team and stakeholders.
You are a team player. You are not afraid to express your views to the team, and you welcome their feedback and ideas.
You have a data-driven approach to usability measurements and answering UX questions. You question design decisions and back this up with data or a research plan.
You are looking forward to communicating directly with our European and US customers on a regular basis (on-call as well as on-site).
You know how to run ideation and design workshops, and can help your colleagues prepare for and execute usability sessions.
Additional skills, interests, and experiences we'd love you to bring:
You know your HTML, CSS and JS, and you can help fix a visual bug
Experience working at a SaaS company
Experience with accessibility requirements (WCAG 2.0, Section 508, …)
Experience user analytics tools (Google Analytics, Pendo, Amplitude, …)
Knowledge of information architecture, data quality and governance
Familiarity with reporting tools such as Qlik, Power BI and Tableau, or first-hand experience working with Data Scientists, Data Owners and other Data Citizens
Affinity with the Financial Services or Healthcare industries
WHY YOU WANT US:
We offer…
The opportunity to be part of a successful, fast growing, and acknowledged market-leading company that has been named the "Best Data Driven SaaS Product" at the 2017 SaaS Awards and acknowledged on the Forbes 2017 Cloud 100 List
a friendly and fast-growing environment where your input will be valued and your growth will be fostered
flexible hours – quality > quantity
a new, spacious office in the center of Wroclaw (Pokoyhof Passage)
Bi-monthly catered lunches. Never go hungry again!
did we mention happy hour?
the joy of working closely with enthusiastic customers who love to give input and feedback through our beta programs, the User Participation Program and customer meetups.
a state-of-the-art laptop
and of course, a competitive salary with a strong benefits package
Check how cool we are: https://facebook.com/Collibra.Polska/