This job listing has expired and may no longer be relevant!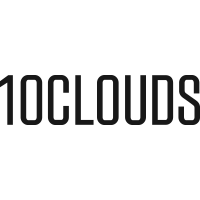 Opis oferty pracy
We are looking for a experienced and talented UX designer to join our growing team! Someone who has a knack for outstanding designs. User experience is at heart of our interest. We strongly believe that UX is placed at the foundation of any great software, so that only satisfied, full of passion designer is able to deliver the best product.
Your main duties:
-You will be responsible for designing multiple products and making sure that goals are fully understood and perfectly shaped into final products.
-You will provide design support for developers in their everyday work.
We're hiring right now for a full-time position.
Here's what we hope you'll bring:
-Minimum of 2 years experience in UX
-Experience in prototyping. It doesn't matter if you're using Balsamiq, UXpin, Illustrator or any other app
-In-depth understanding of UX/HCI methods, tools and techniques
-Experience in research and utility tests
-You should be able to communicate in English with ease
Personality we are looking for:
-Someone who will be constantly searching for new influences to keep his/her creative talent moving forward
-A team player, but with strong personality to make people listen and enjoy while presenting your work
-A person with a sense of humor, so working with you will be productive and fun
-Designer with precision and attention to details
-We expect you to be as passionate about UX as our whole team!
Here's what we offer:
-Big variety of projects for international clients
-Creative freedom, we love to research and test new solutions
-Warm work environment and opportunities for your professional growth
-Co-funding of conferences and workshops
-Interesting meetings and technical presentations
-Help from more experienced colleagues
-Company events and group leisure activities
-An open kitchen with everything you need to enjoy your work: fresh fruits, wide variety of tea types, free soups, bread, coffee machine and more
Optional English lessons
-Multisport membership card
More about us:
10Clouds is an innovative, cutting edge and fast growing software house, where every single employee feels like a part of a unified team.
Our office is located in a villa with it's very own garden (did someone say barbeques?), at a very notable and beautiful district of Warsaw called "Saska Kepa".
Check our fantastic place at facebook.com/10clouds
Join our awesome team today!
Send us your application at careers@10clouds.com
Firma

10Clouds

Nowe oferty dla UX co tydzień!

Popularne oferty