Ta oferta pracy nie jest już aktualna!
UX Designer / 7.000 -10.000 PLN brutto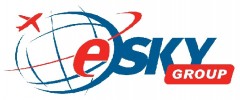 Opis oferty pracy
eSKY Group to największe internetowe centrum podróży i lider sprzedaży usług turystycznych w Europie Środkowowschodniej. Działamy na rynkach w Polsce, Rumunii, Bułgarii oraz Brazylii. Oferujemy narzędzia do łatwej rezerwacji biletów lotniczych, hoteli, wycieczek oraz ubezpieczeń podróżnych. Od 10 lat zapewniamy kompleksową pomoc w planowaniu i realizacji podróży, zarówno indywidualnych, jak i biznesowych.
Nasz dział IT to już ponad 100 osób! Obecnie chętnie zaprosimy do współpracy kolejnego doświadczonego UX Designera, który dołączy do naszego Zespołu Kreacji. Możliwa praca w Katowicach lub Krakowie.
Wyzwania, jakie na Ciebie czekają:
– Projektowanie makiet stron i aplikacji webowych
– Analiza działania użytkowników poprzez testy A/B, Google Analytics i heatmapy
– Przeprowadzanie badań użyteczności z użytkownikami
Nasze oczekiwania:
– Potrafisz łączyć dobre UX z restrykcyjnymi wymaganiami biznesowymi
– Masz doświadczenie w projektowaniu na potrzeby dużych stron e-commerce poparte portfolio
– Projektujesz zgodnie z maksymą "Dobry design jest niewidoczny dla użytkownika"
– Potrafisz myśleć analitycznie i uważasz, że to detale mówią o jakości całego projektu
– Przeprowadzałeś już kiedyś testy z użytkownikami
– Pracujesz na co dzień w Axure lub jesteś w stanie szybko się dokształcić w tym zakresie
– Stosujesz w swojej pracy Google Analytics i inne narzędzia mierzenia ruchu
– Znasz język angielski na tyle aby swobodnie komunikować się z innymi osobami w firmie (mamy oddziały w innych krajach)
– Dobrze przyjmujesz konstruktywną krytykę w zespole i sam chętnie dyskutujesz o projektach innych osób
Bonus points:
– Znajomość HTML, CSS i JS na na tyle, abyś mógł ocenić czy twoje projekty mogą być zrealizowane w tych technologiach
– Doświadczenie z Responsive Web Design i projektowaniu na potrzeby mobile
W zamian oferujemy:
– Atrakcyjne wynagrodzenie – podstawa negocjacji 7000-10000 zł brutto miesięcznie (wszystko zależy od Twojego doświadczenia i wiedzy)
– Benefity – dofinansowanie do nauki języka angielskiego oraz karty sportowej, możliwość skorzystania z grupowego ubezpieczenia na życie
– Przyjazną atmosferę i luźny start-up – płaska struktura organizacji, rozrywkowe gadżety w pokojach, drzemki w godzinach pracy
– Świetne warunki pracy – nowoczesne biuro, dobrze zaopatrzona kuchnia, chillout room, najlepsze narzędzia komercyjne, elastyczne godziny pracy, możliwa praca zdalna
– Duże możliwości rozwoju – praca z najnowszymi technologiami, szkolenia wewnętrzne i zewnętrzne, udział w konferencjach, projektach opensource, tworzeniu firmowego bloga w godzinach pracy
– Dojrzały proces Agile – pełna adopcja w skali całej firmy od ponad 3 lat, certyfikowani Scrum Masterzy i Product Ownerzy dostępni na miejscu
– Dojrzałe procesy technologiczne – Test Driven Development, Continuous Integration
– Pełną autonomię – samoorganizujące się zespoły, swoboda kształtowania metodyki pracy i wyboru technologii
Wzbudziliśmy Twoje zainteresowanie?
Prześlij nam swoje CV wraz z portfolio UX na adres: natalia.lankocz@esky.pl
Poznaj nas bliżej na FB: https://www.facebook.com/itesky/