Ta oferta pracy nie jest już aktualna!
UX Designer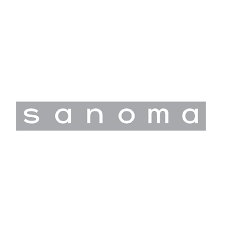 Opis oferty pracy
Sanoma Learning is the leading European learning company, serving over 20 million students in twelve countries. We offer printed and digital learning materials as well as digital learning and teaching platforms for primary, secondary and vocational education. The development of our methodologies is based on deep teacher and student insight and really understanding their needs. By combining our educational technologies and pedagogical expertise, we create learning products and services with the highest learning impact.
Digital Products
With 650 colleagues spread over 60 teams across Europe, Sanoma Learning's Digital Products department contributes to our company's goal of helping students reach their full potential with our best-in-class learning solutions. Together, we innovate and contribute to an ever-changing world of education. We all share a deep rooted passion for education. Every day, our methods and technology have the ability to positively impact millions of young minds across Europe.  In our Product organisation, you will join the largest cross-cultural community of Sanoma Learning and contribute to the digital transformation and future of education in Europe.
Sanoma Learning is part of Sanoma, an innovative and agile learning and media company, impacting the lives of millions of people every day. For more information: www.sanoma.com / www.sanomalearning.com
We are currently looking for a…
UX Designer
… to join our educational family!
About the team and product
This position reports directly to the domain UX Team Leader and is a part of the Product Management organization. Other team members work from Finland, Norway, Sweden, Poland, Spain, Belgium and the Netherlands.
Our UX squads support multiple product branches such as primary education, secondary education, core products and more! You will work within a multidisciplinary Agile SCRUM team who are responsible for the development of one of our products. Furthermore, you will collaborate with product and user research teams to understand the business, technical and user requirements.
Key job responsibilities
Defining user flows and wireframes based on business requirements and user needs
Define and maintain the information architecture of the product along with the product team (analysts and/or architects)
Design useful and usable solutions for both mobile and desktop
Facilitate workshops and ideation sessions to find out which problems and challenges to solve and to stimulate co-creation
Communicate designs, verbally and visually, to stakeholders and other team members, and proactively address any feedback
Co-operate with the user research team to understand our users and validate your designs
Work together with developers to make sure your designs are implemented correctly
Document your designs and contribute to the Sanoma Learning Design System
Making sure digital accessibility (ADA and WCAG standards), digital equity and access guidelines are covered
Proactively share knowledge and educate about UX Design across the organization and within your team
Job requirements
Strong communicational and co-operational skills​
Fluent in English (written and spoken)
Strong interest in designing accessible and inclusive digital products
Good understanding of the design thinking process
Driven, passionate, and motivated individual
Experienced with working in Figma
You live in one of the countries where Sanoma Learning is based (Finland, Norway, Sweden, Poland, Spain, Belgium or the Netherlands)
Nice to have
Experience in user research activities
Experience in translating wireframes into high fidelity user interfaces and prototypes
Experience with working with Design systems
Pedagogical understanding
Poziom: mid/regular, senior
Minimalny staż pracy: 2 - 5 lat
Poziom: mid/regular, senior
Minimalny staż pracy: 2 - 5 lat