This job listing has expired and may no longer be relevant!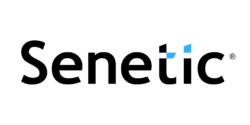 Opis oferty pracy
Jeśli zależy Ci na tym, aby w pracy nigdy się nie nudzić, pracować w dynamicznym środowisku z fantastycznym zespołem specjalistów, a do tego być częścią stale rozwijającej się globalnej spółki – czekamy właśnie na Ciebie!
Identyfikowanie i analiza wymagań biznesowych oraz potrzeb użytkowników
Opracowywanie scenariuszy i prototypów
Tworzenie przejrzystych przepływów procesów
Wsparcie deweloperów na każdym etapie realizacji projektu
Optymalizowanie istniejących procesów
Przeprowadzanie testów użyteczności, analiza sesji nagraniowych, heatmap i ankiet
Ścisła współpraca z zespołem e-commerce
Doświadczenie na podobnym stanowisku (min. 2 lata)
Łatwość tworzenia działających prototypów na podstawie wymagań biznesu
Znajomość programów do tworzenia prototypów (Axure, inVision, Adobe XD)
Dbałość o detale i myślenie analityczne
Znajomość bieżących trendów w projektowaniu i warsztacie projektowym
Umiejętność prezentacji i uzasadniania swoich pomysłów
Mile widziane doświadczenie w prowadzeniu badań z użytkownikami końcowymi
Oferujemy atrakcyjne benefity oraz naprawdę świetną atmosferę pracy!
https://system.erecruiter.pl/FormTemplates/RecruitmentForm.aspx?WebID=e9e3c4019efe412c844589801602741f
Firma

Senetic SA

Nowe oferty dla UX co tydzień!

Popularne oferty