Ta oferta pracy nie jest już aktualna!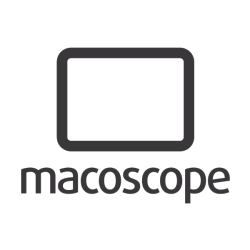 Opis oferty pracy
Position: UI/UX Designer
Salary: 7 – 10k net + vat
Location: Warsaw, Poland
Who We Are
We're a design and development team delivering top-notch apps for iOS, Android, and OS X. We care for the users and like to use things that are well-designed and work as they should.
To keep Macoscope products fresh and beautiful, we're looking for a UI/UX Designer (or Digital Product Designer) to join our team and work with us on world-class iOS and Android applications.
If your work matters to you and you're brimming with ideas and creative energy, we'd love to have you on board!
What You'll Do
Conceptualize and create world class digital interfaces for iOS, OS X and Android platforms
Analyze the needs of clients and suggest innovative UX solutions
Work in close coordination with our developers and support them in bringing your vision to life
What We Require
Talent always speaks louder than years of experience. We're looking for someone with a proven track record: it may be designing a couple of mobile and/or web projects you delivered or made as a side project just for fun. Send us your portfolio and show what you did.
Presenting your vision to clients and inspiring them is absolutely crucial in this position so we will need you to have experience in that area
The same goes for prototyping. The tools you use for that purpose are not important, the skill with which you use them is
Fluency and clarity in English, in both speech and writing, is indispensable as you will share your ideas with global clients
Experience with Web design and/or branding skills will be a plus
Why Is Working With Us So Great
You have creative freedom to experiment and search for the best solution
We spend 6.5 hours every day working on client projects, while the rest of our workday is spent on self-development.
The results of your daily efforts will be used by people all over the world (how cool is that?)
You will work with experienced and awesome people. You'll learn a lot (and teach others, too!)
We work with clients on other continents — it helps us open ourselves up to new perspectives and expands our horizons.
We value work-life balance — we respect free time and believe it is essential for our growth, our work, and creativity.
We will invest time and money into making you even better at what you do
We believe in flexible work hours (who cares what time it is when you're awesome?)
Perks:
Salary: 7 – 10k net + vat
Free English lessons
Your choice of hardware and equipment
Private healthcare
A FitProfit card
Snacks & personalized fresh juices
Relocation assistance
Cozy office with a garden near the Stare Bielany subway station
Send us your CV and portfolio: hire-me@macoscope.com
We're waiting for your application till 22.06.16