Ta oferta pracy nie jest już aktualna!
UI/UX Designer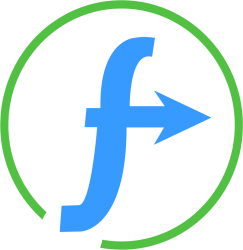 Opis oferty pracy
About Us
We're a market leader in Feed Marketing Solutions. DataFeedWatch enables 15,000 online shops on 6 continents to successfully advertise on shopping channels like Google, Facebook, and Amazon.
If you join us, you will be part of a team of nearly 100 people that includes 15 different nationalities. We're a diverse bunch that enjoys a perfect work-life balance. We don't just work together, we have lunch together and hang out outside work hours. Most importantly, we like people who make their own decisions and want to grow the company and themselves.
About the Job
We're looking for a UI/UX Designer to join our Product & Research team. You will develop DataFeedWatch products and design good experience for our existing and new customers, based on research data.
Your main responsibilities:
Explore different hypotheses, validate and create the best solutions possible
Proactively explore design solutions to improve the overall user experience
Design products, features, and interactions in cooperation with the development and
research team
Work closely with stakeholders, advocate best design practices and represent the UX
team in design discussions
Work closely with UX Researcher, UX Writer, Developers, Product Managers/Product Owners, Testers and Data Team
About You
You are ambitious. You want to grow personally and professionally. You are friendly, open-minded and a team player. You enjoy working with people that are as eager as you are to take the initiative and have a real impact on the success of the company. If you enjoy having an impact, our team is a place for you.
We also value the following experience and characteristics:
Proven experience in designing digital solutions
Solid knowledge of UX principles and methodologies: Design Thinking, Lean UX, Service Design
Proactive attitude, solving problems and figuring things out
Design tools, e.g. Figma, Miro, Adobe CC
UI skills
Pitching skills
Fluent Polish
Fluency in spoken and written English (minimum B2+)
Nice to have:
Understanding of business goals (concepts of KPI, MVP etc.)
Hands-on experience with experience mapping tools
Experience in co-creation and discovery workshopping
Experience in B2B and SaaS products
What's in it for You?
Salary: between 9 000 and 15 000 PLN per month, B2B contract.
We also offer free lunch, remote work, health insurance, and many other awesome perks!
What's more, you'll be working with a team of people that enjoy each other's company. You'll work, learn, and grow in an environment where freedom and initiative are appreciated.
Poziom: mid/regular
Minimalny staż pracy: 2 - 5 lat
Poziom: mid/regular
Minimalny staż pracy: 2 - 5 lat
Apply by sending us your CV and portfolio (please include a link in the CV): LINK
We will answer every application.
What does the recruitment process look like? If we decide to proceed:
You will get a phone call from our Team
In a meeting(s), we'd like to meet you, ask a few technical questions, and give you a task to do
The last step is a short meeting where we ask you about details to help us make the final decision