This job listing has expired and may no longer be relevant!
UI/UX Designer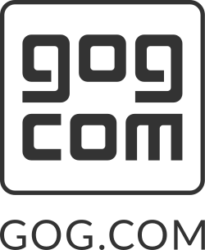 Opis oferty pracy
The sister company of CD PROJEKT RED (responsible for the worldwide success of The Witcher series and upcoming Cyberpunk 2077), GOG.com is a digital distribution platform, which serves millions of customers worldwide every month. Our work environment is relaxed, and the company philosophy often goes against the typical corporate flow. Working in an international team of passionate games industry professionals, you will not only have the opportunity to expand your skills to their limits but also have fun while doing so. We love what we do and we do it for a reason.
GOG.com is seeking a talented and passionate person to help us keep the sky-high standards for design across all components of GOG Galaxy: our truly gamer-friendly, DRM-free, online gaming platform (GOG.com/galaxy). You will get the chance to work on new amazing features (both big and small) dedicated to delivering the best games to the global community.
Responsibilities:
Work on and participate in every stage of a project – from base concept to polished final product, experienced by millions of users every month.
Work closely with product owners/key stakeholders when creating UI concepts, user flows, and wireframes to establish and nail down the details and direction of designs in their early stages.
Work closely with the front-end team, provide them with all the assets and tools to assure smooth cooperation.
Job Requirements:
Minimum 2 years of experience in creating visually appealing interfaces focused on delivering the best user experience. An impressive portfolio is a must.
Hands-on experience with Sketch or similiar design tool.
Strong understanding of usability principles and a great artistic sense.
A holistic approach to projects, good all-round knowledge of responsive design, accessibility, usability, conversion rate optimisation.
Ease in taking over and finishing already started designs while keeping the original vision and goals intact.
Ease in communicating, demonstrating and prioritizing the value of UX design decisions to key project stakeholders.
Passion and willingness to continually learn and gather new experiences.
Absolute passion for gaming, game services, and online communities.
Ability to easily communicate in English.
Pluses:
Knowledge of HTML/CSS.
Experience with Abstract.
Experience with Mobile applications design process (familiarity with Apple's Human Interface Guidelines and Google's Material Design).
Experience with user testing methodologies.
Knowledge and proficiency in prototyping / wireframing software.
What we offer:
A unique opportunity to enter a booming industry and to influence the future of gaming industry.
A gamer's paradise where you will be surrounded by games – living & breathing them!
A great, laid-back work atmosphere in our office based in Warsaw, Poland.
The chance to work in an international environment with exceptional experts.
Possibility to participate in various IT conferences and events, both as a participant as well as a speaker.
A Profit Sharing Program after 6 months of work, where employees share 10 % of GOG.com's net profit (paid out once a year).
Access to a health care and sport activities package.
A relocation package for foreigners as well as assistance from our HR throughout the whole process.
Polish lessons should you need them.
Frequent social activities, free fruits, an in-house cantina, and other goodies are a standard.
An in-house gym, open 24/7, available exclusively for CD PROJEKT RED & GOG.com employees.
Free access to CD PROJEKT RED & GOG.com games.
If you think you've got what it takes, please submit your CV below and tell us why you think you are the best candidate out there!
The hired individual will need to work in-house, in our office based in Warsaw, Poland.
Information on processing of your personal data
Your personal data controller is GOG sp. z o.o. with its registered seat in Warsaw, Poland, ul. Jagiellońska 74, 03-301 Warszawa. Your personal data will be processed in particular to invite you to our recruitment process and to conduct the process, which includes negotiating conditions of employment. Your personal data will also be processed to send you a newsletter about new job postings at GOG. We respect your privacy rights i.e. the right to access, rectify and delete your data, limit its processing, transfer it, a right not to be a subject to automated decision-making, including profiling, and to object to the processing of your personal data (you will find more details about the processing of your personal data in this privacy notice).
Please include the following statement in your application: 'I hereby consent to the processing of personal data in my application by GOG sp. z o.o. with its registered seat in Warsaw for the ongoing recruitment process.'