This job listing has expired and may no longer be relevant!
Senior UX Designer #2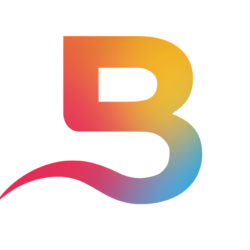 Opis oferty pracy
Lead a team that takes care of ongoing improvements of KFC digital channels. Currently, it is a constant, long-term project that covers e-commerce web, applications, and touch kiosks. Your main tasks will include continuous optimization of these channels based on analytical data, A / B tests, and an extensive Discovery phase as well as a gradual introduction of developed solutions to other European markets.
Why become a Bison?
You will become part of Flying Bisons team, which is one of the fastest growing companies in the Digital Consulting industry. Our mission is to co-create valuable and innovative products that are used daily by hundreds of thousands of people.
As a Bison, you will have a real impact on the success of strategic products of biggest brands in the world including IKEA, Mercedes-AMG, KFC, HEBE, Empik, Domino's Pizza, Getin Bank, NC+, Nationale Nederlanden, PwC and startups like Going, Muscat, Vaiot and Hoard.
You will work with an interdisciplinary team of ambitious and talented specialists. Together, we will be able to take advantage of our experience, supported by qualitative and quantitative data to make the right design decisions, meet our clients' business goals and participate in product success.
You will be a part of the entire Product Design & Development process which also involve continuous improvements long after product release:
– Discovery
– Strategy
– Concept & Validation
– Design (UX/UI)
– Development
– Optimization (including A/B Testing)
You will work in a climatic office in the very center of Warsaw (Bracka 18)
You will relax playing FIFA, Billiards, and ping-pong with other cool Bisons!
We are looking for a designer who:
is able to look at the project from a business perspective
focuses on the proper combination of a client's goals, users' needs, and business results
thinks analytically reaches the essence of the problem and identifies the real goal
looks at the project as a whole, taking into account the requirements of different stakeholders
has experience in presenting his work and communicating with clients
can choose the right techniques and conduct workshops
designs high-level processes and flows, while supporting younger designers in interface design decisions
is able to design information architecture, user paths, and product wireframes on his own
feels good in cooperation with other designers (both younger and senior)
want to develop and acquire new skills through direct cooperation with other senior designers
Your tasks will include:
conducting workshops with client
defining goals and product strategies with other senior designers
designing high-level concepts and flows of product
making important design decisions based on experience, quantitative and qualitative data
designing soul/core screens of the product if needed
constantly improving designed product
establishing A/B tests hypothesizes
challenging other designers on a daily basis
communicating with client in design-related matters
participating in weekly meetings with management
Let's get to know each other!
We will be happy to give you more details and tell you about our future plans. Write to us and we will set a date for a cup of coffee.
rekrutacja@flyingbisons.com