This job listing has expired and may no longer be relevant!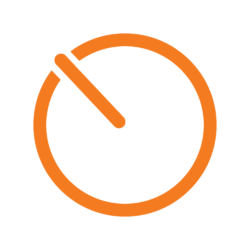 Opis oferty pracy
Jesteś entuzjastą web designu na najwyższym, światowym poziomie i chcesz rozwijać swoją karierę w rozwijającym się software housie? Dołącz do nas! Proponujemy Ci udział w rozwojowych projektach dla naszego partnera biznesowego ze Szwajcarii! Będziemy wspólnie budować i modernizować kluczowe rozwiązania biznesowe z wykorzystaniem nowoczesnych technologii!
Jesteśmy otwarci na kandydatów z całej Polski. 
Czekamy na Ciebie, jeśli:
Posiadasz min. czteroletnie doświadczenie w technologiach front-endowych (CSS, HTML) oraz w projektowaniu user experience
Znasz podstawy frameworka Angular 2+ oraz Angular Material
Znasz zagadnienia Kanbana oraz Material Design Systems
Możesz pochwalić się znajomością najlepszych praktyk stosowanych w procesie projektowym
Znasz język angielski w stopniu bardzo dobrym i chcesz pracować w międzynarodowym teamie
Rozważasz pracę zarówno w Polsce, jak i jesteś otwarty/a na kilkumiesięczny projekt zagraniczny – możesz mieć możliwość wyjazdu do Szwajcarii. Podczas aplikowania napisz w polu "wiadomość", która opcja Cię interesuje
Z nami będziesz:
Tworzyć UX oraz UI, współpracując z doświadczonymi programistami z Polski i Szwajcarii
Projektować interfejsy dla aplikacji webowych i mobilnych wraz z analitykami i klientem
Wspierać interakcje oraz architekturę informacji na potrzeby projektu
Omawiać sposoby rozwiązań problemów programistycznych i koncepcyjnych
Prowadzić komunikację z zespołami deweloperów oraz analityków biznesowych
Dowiedz się, jak skorzystasz, będąc w Onwelo:
Będziesz współpracować z doświadczonymi ekspertami
Weźmiesz udział w zagranicznym projekcie
Rozwiniesz umiejętność pracy z wykorzystaniem najnowszych technologii
Dołączysz do zgranego zespołu pasjonatów IT
Będziesz pracować w komfortowych warunkach
Wpłyniesz na kierunek swojego rozwoju
Wybierzesz dowolną formę zatrudnienia
Firma

Onwelo

Nowe oferty dla UX co tydzień!

Popularne oferty