Ta oferta pracy nie jest już aktualna!
Senior UX Researcher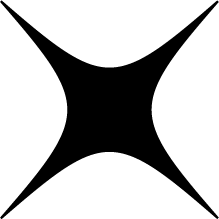 Opis oferty pracy
We are looking for a Senior UX Researcher or Senior UX Designer with a specialization in research to join our Polish team. We're a tight-knit group of designers collaborating remotely with the other 60+ Star designers from Europe, North America, and Asia.
We are involved in digital products' creation on all stages – from research and strategy through prototyping and testing to visual and motion design. We treat our customers and users as knowledgeable partners, so get ready for plenty of workshops and user sessions.
We're looking for a Senior Researcher, but we're open to hiring individuals from different design paths and seniorities. You might be a great fit if you previously had a title of Research Lead, Product Designer, UX Designer, UX Researcher, Service Designer, Design Strategist, Systems Designer or similar. We're open to hiring for a remote setup. What matters to us is the team fit.
Our mission is to make every great person, every great idea, and every great company shine. That's why we're called Star.
The Opportunity
We're looking for a Senior UX Researcher who can become part of our team designing simple, yet highly engaging connected product and service experiences that push the limits of innovation and put the user in focus. Ideally, we would like you to participate equally in all phases of the design process, rather than just handover research results, so a generalist profile with UX Design experience would be a nice perk. You will join the organically growing team of designers who work across physical, digital and spatial product domains.
You as a Researcher:
Are comfortable with ambiguity and complexity of a given challenge;
Collaborate proactively to a joint effort as an integral part of a cross-functional team in all phases of a design process;
Communicate professionally and effectively in English (Polish not necessary);
Plan research activities utilizing a variety of research methods;
Conduct qualitative and quantitative user research & concept validation;
Are able to conduct interviews with vulnerable users (e.g. mental health) ethically, mindful of users' comfort;
Facilitate engaging co-creative workshops (virtually or in-person) with clients and team members to build consensus and enable next steps;
Synthesize user research findings into valuable insights;
Communicate research insights to clients through visceral storytelling;
Turn research insights into actionable design recommendations;
Navigate comfortably the full design process from user research to experience strategy and ideation, through prototyping and validation to implementation;
Master state-of-the-art Research tool (quant/qual) & UX design tools (Figma);
Help us and our clients to reveal user needs and define opportunity areas to inform product development;
Share your knowledge on design research methods (users, competitors, surveys, interviews, focus groups, Cultural Probes, Diary Studies, Home Visits, Shadowing etc.), tools, and trends with the rest of the team.
You have:
A minimum of 5 years of professional experience working in cross-disciplinary teams;
Excellent English communication skills;
An intrinsic motivation to challenge the status-quo;
The ability to think analytically and cross-pollinate ideas to novel solutions;
A passion for human-centered design as a means to problem-solving;
A profound understanding of the possibilities provided by digital technology;
Empathy for the people you work with and the people you design for;
Great storytelling skills;
Nice-to-haves:
Experience as a User Experience Designer; ability to wireframe solutions based on research insights and collaborate closely with UX Designers;
Skills in Strategy, Service Design or Analytics;
Past talks in Design Conferences or engagement in the local researchers' community;
Experience working in some of our key business and technology domains: Automotive & Mobility, HealthTech, FinTech;
Poziom: senior
Minimalny staż pracy: 5-10 lat
Poziom: senior
Minimalny staż pracy: 5-10 lat
Please send your application to: careers@star.global