Senior Product Designer (UX)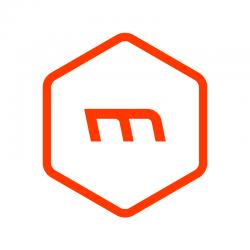 Opis oferty pracy
Merixstudio is a full-stack, agile software team of creative technologists from Poznań.
With our primary services being web&mobile app development, product design, and software development consulting, our focus is on helping our clients turn ideas into a business. And as Top Software Design & Development Company on Clutch, we have plenty of great reviews to prove that's were good at it!
Fueled by a passion for people and the newest technologies, we work in a culture based on values, cooperation, and team spirit.  Put simply, we are nice people to work with – 
check out our profile
 and #MeetMerix!
Senior Product Designer (UX)
You will be responsible for the entire process of acquiring and integrating complex digital products – starting from collecting project requirements during workshops with clients, through creating information architecture to defining user paths. You will collaborate closely with clients as well as with the whole development team. You will recommend the best approach in the project and support junior designers in their career path.
Who you are:

you have at least 5 years of experience in the design of digital services and products
you are aware of your professional goals and areas of expertise in which you would like to develop
you can analyze clients' business needs
you can easily pinpoint risks and seize project's opportunities based on your prior experience
you have advanced English skills (Business English will be an asset)
you have great analytical skills
you have strong communication skills regarding contact with a client and team members
you are eager to broaden your horizons and explore different industries
you have a good command of the design tools, eg. Axure, Sketch, Figma
you have a sense of aesthetics and are familiar with current trends in design
you have experience in working for different industries
you have run the workshops for clients
What we'd like to see:

you have experience in conducting research and tests on users
your artistic soul – interest in photography or maybe drawing? 🙂
basic knowledge of HTML/CSS (don't worry, you will not code anything)
some completed courses, studies or post-graduate studies in the field of UX design
you are an active member of design communities (Dribbble, Behance, design events, etc.)
Benefits:
WorkSmile cafeteria platform – You receive points spend on anything that interests you. Holiday vouchers? Audiobooks? Or maybe a catering for your pet?
Training budget – End up with more than a paycheck – a brand new skill set!
Multisport card – 'A sound mind in a sound body'. Exercise either on your own or with your new coworkers!
25 paid days off – On B2B.
Free medical care – In case laughter is not a strong enough medicine.
Internal trainings – We're all about learning – during training, internal meetings, or even while playing foosball.
Mentors – Joining a new team is a huge deal. You will start your adventure with your own mentor.
Flexible working hours – There is no need to reset your internal clock – night owls and early birds are welcome.
Free online English lessons – English, my friend, do you speak it? With the help of our English lessons, soon you'll feel like a native speaker!
Work from home – You want it, you got it. Isn't that obvious?
Online team parties – All work and no play makes Jack a dull boy. That's why we regularly go out to blow off some steam!
1000 PLN bonus  – For improving your home office (one time)
Poziom: senior
Minimalny staż pracy: 5-10 lat
Poziom: senior
Minimalny staż pracy: 5-10 lat