Ta oferta pracy nie jest już aktualna!
Senior Product Designer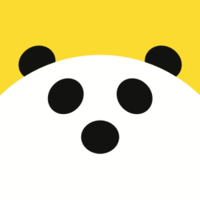 Opis oferty pracy
Hi there!
We're VisualPanda. If you haven't heard about us, it's safe to say we're unlike any other agency. Thanks to our unique culture, working with us means that You will be directly in charge of driving the design in your projects, it will be up to you to shape them, cooperate directly with the client and product teams. No more account managers or anything of that sort.
Our team is just a group of 12 (and counting!) great product designers and thinkers, that inspire each other to do a better job and learn from one another. We work super closely with over 150 developers, QA specialists & product owners every day to an extent that we even have moved into the same office building with some of them.
Our aim is to provide a culture that inspires value driven approach based on great communication and transparency which helps us build truly long lasting relations with our clients, who value our expertise and treat us like actual team members.
Your responsibilities:
We're looking for a passionate designer who'll be working directly with the team and stakeholders on in a super-fast growing stock trading product, that is a competitor to products like Robinhood or Webull.
This means that You'll be:
solving a diversity of product design challenges on product with over 1M active users
creating and translating wireframes into beautiful user interfaces for web & mobile products that will become a real-used product
finding optimal solutions backed by your knowledge, user research & testing
creating complex design systems and projects documentation.
We're looking for someone who:
➡️ has experience as a Product Designer workin on big web & mobile products with an outstanding portfolio to prove it and few products that launched under your belt
➡️ has curiosity and ability to define and solve business challenges with visual design regardless of project scale
➡️ has ability to demonstrate clear and concise arguments for project decisions,
➡️ has strong competences to convince the stakeholders to the recommended solutions,
➡️ has an enormous attention to detail and always looks for opportunities to question status quo
➡️ knows how to design world-class UI, something that's clean and beautiful
➡️ knows written and spoken English on C1 level, Polish is not necessary
➡️ has a growth mindset and aims to continuously improve hers/his skills
➡️ has great communication skills.
What we offer:
✅ B2B contract with a net salary of 12,000 – 16,000 PLN + VAT, (UOP option available)
✅ work in amazing and diverse team of 150+ professionals including designers, developers, PMs and QA specialists, in an environment where we care a lot about your growth
✅ great social: 20-26 days of paid vacation days
✅ a very elastic work schedule, you manage your own time and when you start and finish work
✅ opportunity to work remotely, on site, or a bit of both, up to you
✅ cool, new office in downtown Poznań, with great coffee, AC, hammocks, standing desks, sitting balls, xBox, silent rooms, and whatever you think we should buy next
✅ designer essentials – MacBook Pro, external 27" display, a ton of great software and anything else you'd need to do your work
✅ sport/gym membership (MultiSport)
✅ healthcare package (LuxMed)
✅ free English classes with certified native speakers to help you boost your skills
✅ growth budget & paid or co-financed conference attendance.
Poziom: senior
Minimalny staż pracy: 2 - 5 lat
Poziom: senior
Minimalny staż pracy: 2 - 5 lat
If you you would like to join our #PandaCrew please send your resume and portfolio to office@visualpanda.com 🚀