Ta oferta pracy nie jest już aktualna!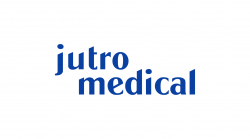 Opis oferty pracy
💸 Wynagrodzenie: 10 000 – 15 000 netto pln / b2b
📍 Lokalizacja: Powązkowska 44, Warszawa // z możliwością częściowej pracy zdalnej
Przyłącz się do naszej misji stworzenia proaktywnej opieki dostępnej dla każdego!
Jesteśmy nowoczesną przychodnią wspieraną przez technologię. Rozwiązujemy problem jakim jest brak dostępu do lekarza w momencie kiedy tego potrzebujesz. Jak to robimy? Rozwijając autorski system do obsługi pacjentów, który tworzymy ramię w ramię z lekarzami i pielęgniarkami. 👩‍⚕️👨‍⚕️
Jako Senior Product Designer będziesz projektować software składający się z aplikacji mobilnej dla pacjentów, panelu dla zespołu medycznego oraz panelu administracyjnego. Będziesz miał(a) kluczową rolę w przebudowie jednego z najbardziej wadliwych systemów w Polsce – systemu opieki zdrowotnej. 🙌
Jeśli chcesz wykorzystać swój talent do czynienia dobra, to jesteśmy miejscem dla Ciebie!
Poziom: senior
Minimalny staż pracy: 5-10 lat
Poziom: senior
Minimalny staż pracy: 5-10 lat