This job listing has expired and may no longer be relevant!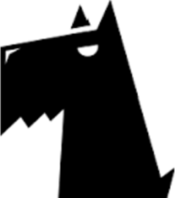 Opis oferty pracy
Do naszego Daftcodowego teamu poszukujemy aktualnie Senior Product Designera 🔥
Na co zwracamy uwagę?
Przede wszystkim na umiejętność kreatywnego rozwiązywania problemów projektowych i na
umiejętność projektowania architektury informacji.
Szalenie ważne są dla nas dbałość o szczegóły i wysokie standardy projektowe. 🍒 na torcie będzie bogate portfolio projektów digitalowych (produkty, usługi saas, aplikacje mobilne) oraz bardzo dobra znajomość programów projektowych (Sketch, Illustrator) ☺️.
Co możemy zaoferować?
26 dni pełnopłatnej przerwy w świadczeniu usług (niezależnie od formy współpracy)
100% płatne chorobowe (niezależnie od formy współpracy)
prywatną opiekę medyczną
dofinansowanie karty MultiSport,
firmową bibliotekę,
lekcje języków obcych,
mamy najlepszą kawę w mieście! (@Daftcafe)
świetna lokalizacja biura (Warsaw Spire, 40 piętro)
chill-room z symulatorem Gran Tourismo 6, dużym ekranem z PS4, gitarą, mini-hokejem i innymi ciekawymi rzeczami
Brzmi jak coś dla Ciebie? Aplikuj 🙂
Firma

Daftcode

Nowe oferty dla UX co tydzień!

Popularne oferty