Senior Graphic Designer- Casablanca (Morocco)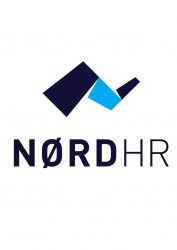 Opis oferty pracy
A medical device startup located in Sidi Maarouf, Casablanca, Morocco, is recruiting a Senior Graphic Designer who will take part in the development of project Kocoon.
We are looking for a highly motivated, skilled graphic designer for a full-time position. If you have a proven track record of delivering world-class creativity, you thrive in a collaborative environment, and you seek out the challenges of exploration and discovery of uncharted territories, then we want to hear from you.
Responsibilities:
Report to Project Lead Designer and/or Design Director.
Develop scene graphic designs, including 2-D elements, screen based graphics, and artifact labels, from conceptual drawings through final design.
Prepare digital files for graphic production.
Support senior design staff in managing work flow in accordance with project schedules, budgets, and creative goals, in a fast-paced environment with a variety of tasks and deadlines.
Qualifications:
A minimum of 5 years of experience in graphic design, working in a professional creative environment.
Proven experience of taking graphic designs from conceptualization through production and installation.
High level of fluency with Adobe CC Suite (InDesign, Photoshop, and Illustrator), Word, Excel and PowerPoint or Keynote.
Excellent communication skills.
Experience with Unreal Engine is highly desirable.
Knowledge of fabrication techniques and materials standards of environmental/green graphic and exhibit design.
Attention to detail and accuracy.
Ability to work collaboratively and independently.
Ability to work on multiple projects and deadlines. B.A. or M.A. in Graphic Design or equivalent.
Soft skills Results focused
Problem solving skills
Team spirit
Emotional Intelligence
Adaptability
The level of remuneration will depend on the candidate's professional experience
Additional info:
Desired start date: October 2020
Type of contract: one year renewable
Reasonable relocation expenses to Casablanca will be covered.
Housing will be provided in Casablanca
Firma

NordHR

Nowe oferty dla UX co tydzień!

Popularne oferty