This job listing has expired and may no longer be relevant!
Product Owner – EmpikFoto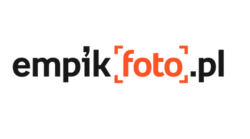 Opis oferty pracy
Product Owner
Budujemy w Empik Foto nowy, interdyscyplinarny zespół produktowy, do którego poszukujemy kolejnego Product Ownera.
Jako Product Owner weźmiesz pod swoje skrzydła rozwój nowych inicjatyw produktowych. Będziesz na co dzień współpracować z Product Managerem, UX Designerami, Analitykami i Marketingowcami.
Do twoich zadań należeć będzie m.in.:
definiowanie inicjatyw produktowych w ramach tworzenia hipotez oraz ich walidacji;
współpraca nad użytecznością rozwiązań;
analiza kluczowych wskaźników skuteczności produktu;
uczestniczenie w budowaniu roadmapy, priorytetyzacja zadań;
zbieranie i analiza wymagań od innych działów;
ulepszanie specyfikacji wymagań oraz tworzenie kryteriów akceptacji;
planowanie zakresu sprintów z zespołem deweloperskim;
prowadzenie ceremonii scrum'owych;
planowanie wydań kolejnych wersji produktu.
Od kandydatów oczekujemy m.in.:
minimum rok doświadczenia w pracy na podobnym stanowisku;
znajomość metodologii scrum w teorii i praktyce;
świetna organizacja pracy własnej, komunikatywność i odpowiednia dbałość o szczegóły;
pasja do pracy nad rozwojem produktu oraz rozwijanie swojej wiedzy na ten temat;
umiejętności spojrzenia na procesy i pomysły z różnych perspektyw oraz udowodnienia wartości proponowanych przez siebie rozwiązań;
podstawowa wiedza z dziedzin takich jak: SEO, SEM, social media, reklama, analityka, testy A/B, UX;
wiedza na temat trendów w obszarze e-commerce i popularnych technologii;
umiejętności krytycznej oceny rozwiązań konkurencyjnych serwisów;
zdolności negocjacyjne i umiejętność szukania kompromisów 😊
Nasze benefity:
praca w biurze w samym centrum Warszawy przy ul. Marszałkowskiej;
zatrudnienie w oparciu o umowę o pracę lub kontrakt B2B;
pracę w interdyscyplinarnym zespole ekspertów;
dużą niezależność w działaniu i podejmowaniu decyzji;
możliwość częściowej pracy zdalnej;
firmową ofertę na pakiet opieki medycznej oraz dofinansowanie do karty Multisport.
Firma

Empik Foto

Nowe oferty dla UX co tydzień!

Popularne oferty