This job listing has expired and may no longer be relevant!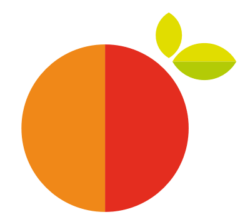 Opis oferty pracy
What is Soopa?
Soopa is an online grocery marketplace, operating in UAE with offices in Dubai and Krakow. One app to shop in supermarkets, ethnic groceries, best butchers, fancy bakeries and healthy organic joints. All on delivery.
We're looking for a talented & passionate Product Designer in Kraków to help us take Soopa to the next level.
You should expect building completely new features, perhaps even new products, as well as improve existing ones. We put an emphasis on building what works, so be prepared to see things through implementation, understand business and user metrics & iterate on your ideas.
Responsibilities
Here are some of the things you could be doing as a Product Designer at Soopa:
Sketching and wireframing ideas to communicate quickly
Presenting design ideas to the team
Delivering final UI mockups
Running & participating in product meetings
Aligning with stakeholders on product priorities
Talking to customers & partners to understand their motivations and behaviors
Helping organize usability studies to test your solutions
Provides the necessary help on the marketing design work
Writing specifications to ensure proper implementation
…and anything else that you think can help create a kick-ass product!
What we're looking for
A couple of heuristics that can help you figure out if you're right for the role.
3+ years of experience in product design
Portfolio documenting experience designing mobile apps & web projects
Ability to articulate your design decisions
Experience designing for iOS and Android, as well as responsive web apps
Knowledge of, or eagerness to learn Sketch, Zeplin, Marvel/InVision, and Github
Familiarity with Apple Human Interface and Material design guidelines
Understanding of analytics, usage metrics, and conversion rate optimization
Ability to speak and write fluent English
What we offer
Salary of 8.000–10.000 PLN gross (UoP) or up to 11.000 PLN net (B2B)
Opportunity to have a real impact on the product
Private health insurance and gym membership
MacBook to create all the goodness on
Dog-friendly, casual environment
Flexible working hours
What now?
Think you might be a good fit? We'd love to talk to you.
Email your CV & portfolio to jobs@soopamarket.com  and let's chat!
Firma

Soopamarket (Dubai/Kraków)

Nowe oferty dla UX co tydzień!

Popularne oferty