This job listing has expired and may no longer be relevant!
Product Designer
Deviniti
Etat
Wrocław,

Województwo dolnośląskie, Polska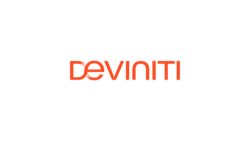 Opis oferty pracy
Obecnie do Deviniti poszukujemy Product Designera, który dołączy do jednego z naszych zespołów, który specjalizuje się w tworzeniu wtyczek dla firm takich jak Ferrari, Warner Bros, SONY, Apple, NASA i wielu innych. 🙂
Obowiązki:
projektowanie interfejsów naszych autorskich rozszerzeń do Jira
tworzenie prototypów
przygotowywanie i przeprowadzanie wstępnych badań UX
opracowywanie person, architektury informacji, user flows
aktywne działania w kierunku poprawy jakości produktów, optymalizacja rozwiązań
ścisła współpraca z zespołami tworzącymi nasze produkty – product ownerami, deweloperami, testerami, osobami z zespołu supportowego
Wymagania:
minimum 2 lata doświadczenia komercyjnego w projektowaniu serwisów internetowych (ewentualnie aplikacji mobilnych)
doświadczenie w przygotowywaniu i przeprowadzaniu badań z użytkownikami
umiejętność prototypowania (szkice, lo-fi, hi-fi), projektowania, korzystania z narzędzi typu Axure, Sketch, Figma
dbałość o detale
duża samodzielność i bardzo dobra organizacja pracy
doskonałe umiejętności komunikacyjne
umiejętność przekazywania pomysłów, argumentów i obrony swoich rozwiązań
chęć rozwoju i pogłębiania wiedzy
wysokie poczucie estetyki
Mile widziane:
znajomość Jira, Confluence lub innych narzędzi ze stacku Atlassiana
doświadczenie w projektowaniu produktów związanych z zarządzaniem projektami lub obsługą klienta
swobodne posługiwanie się narzędziami analitycznymi
kompetencje i zainteresowania z zakresu kognitywistyki, technologii bądź marketingu
doświadczenie w pracy w zespołach scrumowych
Co może zaoferować Ci Deviniti? Dobrze, że pytasz! Tutaj możesz:
rozwijać swoje umiejętności korzystając ze sprzętów, narzędzi, książek lub czegokolwiek co potrzebujesz, by ciągle stawać się lepszym;
być częścią młodego, pełnego pasji zespołu;
skorzystać z pakietu benefitów (Multisport, Luxmed, chillout room i owocowe Poniedziałki);
wybrać, na warunkach jakiej umowy chcesz pracować (UoP, UZ, B2B).
Brzmi interesująco? Nie czekaj – aplikuj!
praca@deviniti.com

Firma

Deviniti

Nowe oferty dla UX co tydzień!

Popularne oferty