This job listing has expired and may no longer be relevant!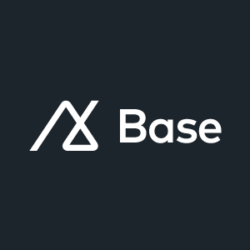 Opis oferty pracy
About Base
Frustrated by our own experience with CRM, we founded Base in 2009 based on a strong internal belief that businesses deserve better, smarter software. Since then, we've grown to over 5,000 customers across the globe and counting.
The Base mentality is to take the art of sales and transform it into intellectual, tangible and actionable information to help sales organizations take their growth to the next level.
Role Description
We believe that business software will not be the same in the future. It will be easy to use and help employees all over the world become a lot more productive. Our goal is to transform work for the world's 25 million sales professionals.
As a Product Designer, you will be responsible for creating simple and beautiful experiences for people at work. Your solutions will be used by tens of thousands of people daily.
You'll be able to utilize your product, interaction and visual design skills. You will be an owner of various experiences of Base product.
Take a moment to learn more about how we build Base – the sales productivity platform: https://lab.getbase.com/product/
Responsibilities
Work closely with Product, Engineering, and Customer Facing Teams to define the long-term strategy and the short-term solutions that set the new standard of modern CRM.
Give shapes to ideas by creating high quality information architecture, user flows, wireframes, hi-fi mockups, and prototypes.
Validate ideas and design decisions with both qualitative and quantitative feedback by conducting user research with internal teams and external customers.
Iterate rapidly considering various use cases and feedback from the team across different platforms (web & mobile).
Present your vision and rationale behind design decisions to stakeholders at all levels throughout the design process.
Contribute to the overall aesthetic and design system of our application as it evolves over time.
Execute in a fast-paced environment with ambiguity.
Know your customer.
Requirements
Excellent communication skills.
Experience in building and shipping applications or software.
Lo-fi & hi-fi prototyping skills.
PDF or URL featuring examples of interaction design work.
Nice to have
Cross-platform design experiences (Web, Android, iOS etc).
Experience in UX research.
Firma

Nowe oferty dla UX co tydzień!

Popularne oferty