Ta oferta pracy nie jest już aktualna!
Product Designer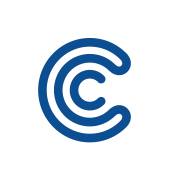 Opis oferty pracy
Contactis Group is a little bundle of amazing, interrelated tech companies doing some really exciting stuff in the field of human-human and human-machine communication. We're currently working on products such as:
– Ratel – an intelligent, omnichannel, context-driven B2C communication platform (including our own multichannel, AI-empowered messaging app!)
– Lekta – a Natural Language Processing Framework for dialogue interfaces (AI-based stuff, like virtual assistants, bots, voice control, voice-user interfaces, and more),
– AnyMind  –  a pay-per-minute knowledge-sharing marketplace that works in video, voice and text channels.
We're looking for a Product Designer to join our design team at Contactis Group. Are you passionate about creating engaging, consistent and memorable experiences? Want to help shape the future of human-machine interaction? Then read on!
As a Product Designer you will be supposed to:
• sketch, design and prototype our user-facing products
• inform your design decisions by participating in user research
• communicate and document your designs through artifacts such as paper sketches,wireframes, interactive prototypes
• prepare production-ready designs and oversee their implementation
• co-create our products' visual language and UI library
• work in small, multi-functional teams to design solutions to users' problems
• engage in growing our UCD process, by taking part in design meetings, giving and receiving feedback
• wear many hats at Contactis – from research and analysis, through wireframing and prototyping, to high-fidelity designs and testing with users
• iterate, iterate, iterate
You're the right person for this position if you:
• gain valuable insight that drives your design process and helps you solve real-world problems
• would dread calling a design 'ready' until you have tested it with customers and seen that it solves their problems better than anything else out there
• have real-world experience with most of the former and you know how to approach skills that you still need to learn
• believe that user experience encompasses all aspects of interaction with technology and stretches far beyond a graphical user interface
• know that successful design is a result of aligning many perspectives and seemingly contrary priorities
• communicate your ideas and rationale clearly with other team members and stakeholders
• can defend your rationale in a team discussion
• have worked with engineers before and you treat them as your friends, not enemies
• never throw designs for implementation without prior consultation with team
• are great at prioritising your work and reaching out to your team
We offer:
• competitive salary
• benefits such as private health insurance and a sport package
• flexible working hours
• all necessary equipment and software
If you want to have real influence over how our companies in the Contactis Group develop, if you want to feel like what you do actually matters and work with us on the next big thing, then apply sending your CV to olga.romejko@itelo.pl and let's talk about how we could work together.