This job listing has expired and may no longer be relevant!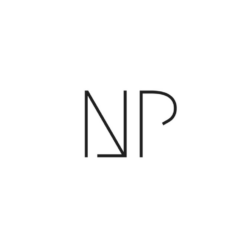 Opis oferty pracy
NewPerspective – We do IT recruitment. We don't look for new perspective. We create IT.
Poszukujemy Web & Graphics Designera, który dołączy do zespołu dynamicznie rozwijającego się software house'u z luźną, startupową atmosferą i naprawdę zgranym zespołem. Marka pracuje zarówno dla klientów, jak również tworzy i rozwija własne startupy.
Miejsce pracy: Mikołów (15 minut od Katowic)
Czym się zajmiesz?
> Projektowaniem nowoczesnych stron www oraz aplikacji webowych/mobilnych
> Tworzeniem niebanalnych logotypów
> Tworzeniem, modyfikowaniem i doskonaleniem interfejsów aplikacji webowych/mobilnych
> Będziesz blisko współpracował/a z Frontend Developerami, także od czasu do czasu projektował/a inne grafiki, np. prezentacje dla klienta, elementy identyfikacji wizualnej, itp.
Czego oczekujemy?
> Portfolio zrealizowanych projektów
> Kreatywności i poczucia estetyki ☺
> Bardzo dobrej znajomości Adobe Photoshop oraz znajomości Adobe Illustrator w stopniu umożliwiającym projektowanie wektorowych elementów, jak i ikonek/logo
> Doświadczenia i umiejętności projektowania stron oraz aplikacji webowych/mobilnych potwierdzonej portfolio
> Znajomości trendów designu w branży
> Znajomości dobrych praktyk i przynajmniej podstaw UX/UI
> Język angielski – wystarczy poziom umożliwiający pracę z dokumentacją
Co możemy Ci zaoferować?
> Wynagrodzenie: ok. 5 000 – 6 500 zł netto przy współpracy B2B / do ok. 6 500 zł brutto przy Umowie o dzieło (z możliwością negocjacji dla najlepszych osób)
> Stabilną, długofalową współpracę
> Płatne urlopy przy współpracy B2B
> Elastyczne godziny pracy i możliwość pracy zdalnej kilka dni w miesiącu
> Możliwość awansu i rozwoju: szkolenia wewnętrzne
> Zespół, którego będziesz ważną częścią
> Realny wpływ na rozwój projektów
> Luźną, startupową atmosferę i elastyczne podejście
> Codziennie pyszną kawę, herbatę, napoje i przekąski
> Play room w biurze, parking pod biurem, regularne imprezy i wyjazdy integracyjne, firmowe zawody Mortal Kombat (PS4) 🙂
Chcesz porozmawiać o szczegółach? Zapraszam do kontaktu: katarzyna.frydryk@new-persepectvive.pl :)
Firma

NewPerspective

Nowe oferty dla UX co tydzień!

Popularne oferty