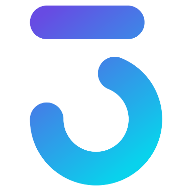 Opis oferty pracy
About iden3
We are building an open source protocol for decentralised identity
(self-sovereign
identity). Our vision is to give communities the freedom to self-organise, and every human the power to be themselves.
Read our manifesto
.
Location
We are remote friendly but you must cover core working hours in our time zone
(Barcelona,
Catalonia) and visit our office from time to time to meet the team.
Experience
We are looking for a mid-senior level profile, but the attitude and the ability to understand other people's needs and emotions are more important than your work history. 
Application Requirements
Good English to communicate with the team and to explain or promote iden3 technology with the world.

Design portfolio with your own works or sample results from previous projects

(if

it was a teamwork, please describe your role).
Skill Set
Design useful user interfaces which are easy to understand by applying accessibility standards, usability best practices, and insights form a cognitive psychology.

Create a visual language and illustrations for various communication/marketing channels.

Develop visual and interaction standards such as style guide and design system for iden3 products ecosystem.

Working knowledge of web technologies and mobile app design guidelines.

Collaborate with the team on the value-proposition and user journeys.

Translate user flows into interactive prototypes and create design specifications for development.
Mindset
You are inquisitive and you can formulate a testable hypothesis.

You have a startup mentality

(the

desire to validate and iterate).

You care about protecting privacy and data rights.

You are driven by human-centered design process.

You are open to constructive feedback.

You have the ability to bring clarity to UI and make sense of complex concepts.

You want to learn about cryptography and cybersecurity.

You are feeling comfortable with self management.

You have the courage and charisma to challenge current identity systems for the common good.
Please send your application to rafal (at) iden3.com
Firma

iden3

Nowe oferty dla UX co tydzień!

Popularne oferty