Ta oferta pracy nie jest już aktualna!
Visual Designer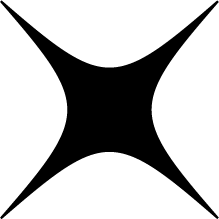 Opis oferty pracy
We're looking for a Visual Designer. Based in Wroclaw, you will join the organically growing team of designers who work across physical and digital product domains. Your global team of colleagues includes designers, strategists, software and hardware technologists—together you will be tasked with creating industry-defining products.
You
Core skills and experience:
4+ years of work experience.
An excellent portfolio showcasing experience design, interface design and visual design work for mobile, web and other platforms.
A command of visual and communication design principles including typography, grid systems with experience applying this knowledge to digital experiences.
Experience designing, building, maintaining and implementing pixel-perfect design systems.
Ability to communicate design concepts through sketches and wireframes.
Highly skilled in Figma, Sketch, Photoshop, Illustrator and other design tools.
Preferably ability to animate in After Effects, have experience with Cinema 4D.
Familiarity with software development processes and working in teams.
English is upper-intermediate and up, both written and spoken.
Soft Skills:
Enthusiasm for an iterative design process, inspired by group critique.
Able to function independently and in a team environment, with excellent collaboration skills.
Great communication and presentation skills; both written and verbal.
Plan your day considering collaboration with the team.
Elicit additional info and feedback within the project team.
Affinity for consistency and attention to the details.
Flexibility, open-mindedness, ability, and desire to learn.
Ability to effectively communicate your ideas and approach across the product design team, developers and stakeholders.
Nice-to-have:
Extensive experience with automotive, AR, large-scale web platforms, and mobile apps.
Responsibilities
Tailor design processes by applying the right methodologies at the right time.
Proactively handle ambiguity, stay open-minded, willing to learn and ready to improvise.
Control project timelines and manage expectations with the client.
Apply wide-ranging design methods from research and ideation to hands-on design implementation.
Facilitate output-orientated workshops with clients and team members.
Be comfortable in a team-based environment locally and globally.
The Company
Star is a global consultancy that connects strategy, design, engineering, and marketing services into a seamless workflow devised to support our clients every step of the way – no matter how long or complex their journey. We anchor everything we do in clear and compelling endgames, which in turn enable our strategists, designers, and engineers to create useful, scalable products and solutions. We are 750 strategists, designers, engineers, and marketers in 12 locations around the world, and we are here to make every great idea, every great person, and every great company shine. That is why we're called Star