This job listing has expired and may no longer be relevant!
UX Writer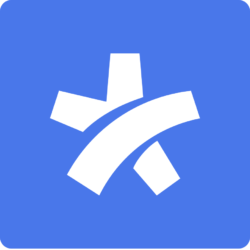 Opis oferty pracy
At Docplanner Tech we're looking for a UX Writer to join our product team in Warsaw. Our mission is to make the healthcare experience more human, and for that our growing UX Writing team needs not only your clear, concise and useful words, but also the content strategy skills that will define how millions of patients access healthcare, now and in the years to come.
You will have the opportunity to work in two different products: our marketplace for patients (that helps them book a visit with the doctor that best suit their needs) and also a SaaS for doctors (that helps them save time to dedicate it to what matters most: patients).
Three words that describes this role:
Passion – Our most important value is "do what you love". We're looking for people passionate about UX Writing and Content Strategy so that they can apply all their knowledge, but also keep learning every day.
Autonomy – We love to see initiatives while working in a fast-paced environment, so we want you to be the one who decides what you will be working on, and how.
Flexibility – Being flexible and switch gears quickly is great. That's why you'll also have flexible working hours and the ability to work remotely if you ever need so.
What will you do with us?
Collaborate with product designers, researchers, product owners and developers both in Warsaw and Barcelona (with the possibility to travel there from time to time) to deliver compelling UX solutions.
Write clear, consistent and concise content across multiple touch points (including user interfaces, navigational elements, error messages, notifications and microcopy).
Approach all of your work with a global mindset, and advocate for language that internationalize well.
Requirements
What experience and skills you need to do a great job in this position?
3+ years of experience in UX, Product Writing or similar roles (but we will consider other writing experience too).
Experience working with designers, developers and product management teams as part of the software development process (in an agile environment preferred).
Solid understanding of user experience design principles and interaction patterns.
Excellent grammar and writing skills, both in Polish and English.
You're a great fit for this role if you:
Have empathy for your audience and can anticipate user needs.
Choose clear and concise over clever and wordy to get an idea across.
Look at projects through a global lens and deliver consistent content experiences across the product ecosystem.
Benefits
You will get in return:
💶 Competitive salary adequate to your experience and skills.
⚕️ Private health plan.
✌ 26 free paid days.
📈 Share options plan after 6 months working with us.
✈️ Relocation package (from a different city or country).
🇬🇧 Free English classes in the office.
☕ Free coffee, drinks, fruits and snacks.
☯ Yoga classes once a week.
🎮 Game room with Xbox.
Want to see how life at Docplanner Tech is and what to expect? Take a look at our pages to get a better idea:
Facebook | Docplanner Tech page | Medium | Glassdoor | Linkedin | Twitter