Ta oferta pracy nie jest już aktualna!
UX/UI Designer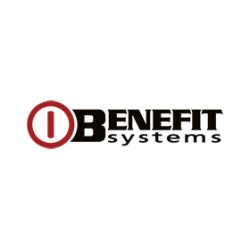 Opis oferty pracy
Benefit Systems S.A. działa na polskim rynku od 2001 roku, a od 2011 roku notowana jest na Giełdzie Papierów Wartościowych w Warszawie. Na co dzień pomagamy pracodawcom oferując świadczenia pracownicze z obszarów sportu, rekreacji, kultury i rozrywki. Program MultiSport, Kafeteria MyBenefit, czy BenefitLunch – to tylko część naszej oferty.
Rekrutacja na UX/UI Designera prowadzona jest do Zespołu Rozwoju i Utrzymania Programu MultiLife. Dowiedz się więcej: www.multilife.com.pl/
Na rozgrzewkę kilka pytań:
Posiadasz co najmniej 3-letnie doświadczenie komercyjne na podobnym stanowisku poparte interesującym portfolio obejmującym projekty aplikacji i serwisów internetowych?
Potrafisz projektować interfejsy użytkownika, user-flow oraz makiety?
Pomysłowość, kreatywność oraz umiejętności graficzne pozwalają ci na pracę twórczą?
Znasz trendy w obszarze UX/UI?
Myślisz w kategoriach użytkownika i rozumiesz jego potrzeby w kontekście produktu?
Posiadasz dobre zdolności komunikacyjne oraz umiejętność pracy zespołowej?
Twoje umiejętności analityczne umożliwiają przełożenie wymagań biznesowych na projekt?
Podejście design thinking nie jest ci obce?
Znasz język angielski na poziomie min. B2?
Mile widziane:
znajomość metodyk Agile
znajomość Google Optimize lub innego narzędzia do testów A/B
Sprawdź swój codzienny plan treningowy:
Udział w kreowaniu kierunków rozwoju produktów i usług w obszarze UX/UI na wszystkich etapach projektowych
Przenoszenie wymagań biznesowych i potrzeb użytkowników na user-flow
Dobór i używanie odpowiednich narzędzi warsztatowych w zależności od etapu procesu
Tworzenie low-fi i high-fi makiet, interaktywnych prototypów i finalnych projektów graficznych
Rozwój aktualnych oraz tworzenie nowych serwisów i aplikacji w oparciu o własną wiedzę i doświadczenie, zgodnych z identyfikacją wizualną firmy
Współpraca z badaczami i praca na podstawie wyników badań
Bieżąca współpraca z zespołem developerskim, menedżerami produktu oraz działem marketingu
Dbanie o spójność funkcjonalną i wizualną tworzonych interfejsów pokrewnych produktów
Oferujemy:
ustalimy dogodną dla Ciebie formę współpracy (umowa o pracę / umowa zlecenie / kontrakt B2B) i zakres benefitów

oferujemy pracę w modelu hybrydowym lub zdalnym
jesteśmy różni i lubimy wstawać o rożnych porach – pracę zaczynamy między 8:00 a 9:00 i cenimy sobie work-life balance
mamy dla Ciebie kartę MultiSport oraz możliwość zakupu karty dla Twoich najbliższych, a także zajęcia sportowe w biurze
możesz dołączyć do grupowego ubezpieczenia oraz skorzystać z prywatnej opieki medycznej
poziom energii uzupełniamy aromatyczną kawą i herbatą, a rano czekają na nas w biurze dofinansowane śniadania
na większy głód mamy 30 minutowe przerwy, które wliczamy do czasu pracy
– korzystamy wtedy z karty BenefitLunch
możesz skorzystać z platformy interaktywnej do nauki języka angielskiego, niemieckiego i hiszpańskiego

otrzymasz dodatkowe dni urlopu adekwatne do stażu pracy Benefit Systems
jako rodzic możesz skorzystać z dofinansowania do żłobków i przedszkoli oraz wyprawki do szkoły dla Twoich dzieci
otrzymasz dostęp do programu kafeteryjnego MyBenefit z punktami, za które kupisz to czego Ci potrzeba oraz dostęp do tańszych biletów do kina i teatru
w drobnych sprawach prywatnych wyręczy Cię concierge wspierający pracowników Benefit Systems
na wsparcie całego zespołu możesz liczyć nie tylko w okresie wdrożenia
w BS Twój weekend będzie dłuższy – w piątki pracujemy krócej!
Poziom: mid/regular, senior
Minimalny staż pracy: 5-10 lat
Poziom: mid/regular, senior
Minimalny staż pracy: 5-10 lat