This job listing has expired and may no longer be relevant!
UX/UI Designer Intern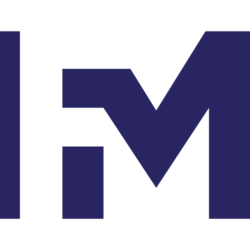 Opis oferty pracy
COMPANY DESCRIPTION:

Freeport Metrics (FM) is a 10-year old American-Polish IT consulting firm that collaborates with its corporate clients to invent and build B2B digital products that will impact the future. We have the creative talent to imagine and the technical skills to deliver. If you love ambitious projects, you're reliable, you keep pragmatic attitude and stay always positive, FM it's just a perfect workplace for you!

POSITION SUMMARY:

We'd like to invite you for 10 – 12 week paid internship program. During the internship you'll have an opportunity to gain hands-on experience working with experienced designers. . We are seeking self-motivated, self-disciplined, and enthusiastic people to work on our team.

ESSENTIALS:
Location: Warsaw, Poland
Employment: Paid 3 months internship program
Project industry: Custom software development for HealthTech, FinTech, and FoodTech industries
Company size: 40+

WHAT YOU'LL NEED:

To be an independent, quick learner
Currently enrolled student (junior or senior ), just graduated  or equivalent skills/credentials
Strong verbal and written communication skills in English (a must)
Strong initiative and problem solving skills
A superior personal character and work ethic
Passion for design and attention to details
Available at least 4 days a week for 10-12 weeks
Knowledge of any of the following: Sketch, InVision, Adobe Creative Suite

NICE TO HAVES:

Evidence of contributions to projects outside of academic work
International work or academic experience
Academic awards received within the last five years
High marks/grades point average (and let us know if you won any scholarships)
Active participation in student organizations or other experience in art, tech or design
Anything else you think relevant to brag about 🙂

WHAT WE OFFER:

Up to 3 month full time contract (umowa zlecenie)
1-on-1 on job training provided by experienced designers
Collaboration with skilled, smart, international co-workers and clients
Flexible, comfortable, friendly, and professional work culture
Bright, spacious office with character located in the center of Warsaw. It's an informal yet professional environment. Sneakers and bicycles are welcome
Realistic, collaborative approach to planning our work allowing for work-life balance
The recruitment process will consist of a combination of these steps:
CV/resume review
phone interview
on-site interviews
The Controller of your personal data is Freeport Metrics Sp. z o. o., with registered office at Młynarska 7, 01-205 Warszawa. Your data is processed for the purpose of the current recruitment process. Providing data is voluntary but necessary for this purpose. Processing your data is lawful because it is necessary in order to take steps at the request of the data subject prior to entering into a contract (article 6 point 1b of Regulation EU 2016/679 – GDPR). Your personal data will be deleted when the current recruitment process is finished, unless a separate consent is provided below. You have the right to access, correct, modify, update, rectify, request for the transfer or deletion of data, withdrawal of consent or objection.

Interested? Please apply directly to the role via application form and attach your portfolio via this link:
http://bit.ly/2GNLF5W