This job listing has expired and may no longer be relevant!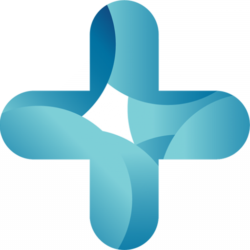 Opis oferty pracy
W Aurero budujemy produkt, który zrewolucjonizuje podejście do wdrażania nowych leków na rynek i obsługi badań klinicznych. Chcesz swoim działaniem pomagać przy opracowywaniu nowych leków?
Jeśli wiesz co oznaczają słowa: User story mapping, CTA, MVP:), makiety Lo-Fi śnią Ci się po nocach, a na współpracy z użytkownikami zjadłeś zęby. To może właśnie Ciebie poszukujemy!
DLACZEGO WARTO?
Budujemy produkt w branży przyszłości (eHelath) dla leków przyszłości (obsługa badań klinicznych)
Kładziemy duży nacisk na użyteczność,
Współpracujemy w interdyscyplinarnym zespołe specjalistów (Dev Team, Medycyna, UX)
Dajemy dowolność w wyborze narzędzi wspomagających pracę
Nie jesteśmy korporacją, masz realny wpływ na kształt produktu od strony technicznej, jak i biznesowej
WYZWANIA:
Budowanie fundamentów UX od zera
Budowa modułu dla CRO
Rollout na 8 krajów
---
JEŻELI:
Masz kilkuletnie doświadczenie w pracy nad rozwojem aplikacji webowych, a Twoje portfolio to coś więcej niż landing page
Umiesz tworzyć interaktywne makiety (np. w Adobe XD, Axure, InVision, Zeplin) – Ty decydujesz z jakiego oprogramowania chcesz korzystać
Lubisz rozwiązywać problemy użytkowników i masz doświadczenie w pracy z biznesem
Nie obawiasz się warsztatów z użytkownikami i sam chętnie takie organizujesz
Cenisz sobie autonomie pracy i potrafisz argumentować sobie pomysły
to chcielibyśmy Cię poznać!
OFERUJEMY:
Wynagrodzenie do 10 tys. netto FV / brutto UoP
Wpływ na kształtowanie nowoczesnych rozwiązań medycznych – eHealth
Elastyczne godziny pracy połączone z pracą zdalną
Możliwość wejścia w środowisko start-upowe, z jednoczesną stabilnością dużej Grupy Kapitałowej
Chcesz do nas dołączyć?
Wyślij nam swoje CV + projekt, z której jesteś najbardziej dumna/ny bezpośrednio na adres: kariera@aurero.pl
Firma

Aurero

Nowe oferty dla UX co tydzień!

Popularne oferty