Ta oferta pracy nie jest już aktualna!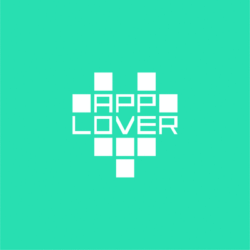 Opis oferty pracy
Hi! 
UX/UI  Designer wanted!
💰6000 – 9000 PLN/MONTH  [B2B net]
💰4300 – 6400 PLN/MONTH [EMPLOYMENT CONTRACT
🌍Wrocław
🕰Full Time
We are looking for an UX designer to join our Wrocław team full time. If you have at least 2 years of experience in designing web and mobile products, Adobe XD is your friend and have a great sense of humor – We have a job for you!
Requirements:
✔At least 2 years of experience in designing interactions and designing mobile and Internet interfaces (including RWD) 
✔Very good knowledge of Adobe XD and Adobe Suite
✔Strong portfolio with website designs, mobile applications (presenting the process of creating project data) 
✔Knowledge of the specifics of design for iOS and Android platforms and the differences between them 
✔Very good knowledge of UCD issues, Design Thinking and trends in the design of digital services 
✔Ability to design coherent, intuitive interfaces and interactions 
✔Knowledge of UX principles and the ability to translate them into intuitive, simple and pleasant in use solution
Nice to have:
✔Experience in conducting UX research and using it for specific projects 
✔Experience in conducting customer workshops
What will you be working on?
Our latest project is a social application that allows it users to date. The application will be designed for mobile devices – native for iOS and Android. It will be necessary to create a transparent and modern design that will allow the greatest involvement of the user. You will be working in a team of 8 awesome people. 
What we offer:
🏢Comfortable Office
💪Company Multisport
🏥Private Healthcare
📚Educational fund
🏠Possible Home Office
🐕Support from our office dog Taco
Send us your CV at: people@applover.pl
Have a good day! 🙂
Send us your CV at: people@applover.pl