This job listing has expired and may no longer be relevant!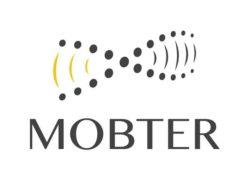 Opis oferty pracy
Aktualnie do naszej firmy szukamy UX/UI Designer'a.
Mamy dla Ciebie pracę, która polega na projektowaniu 😊 Przede wszystkim będziesz spotykać się z klientem oraz omawiać z nim jego wizję. Dodatkowo zależy nam, abyś potrafił/a przeanalizować informacje i zaproponować rozwiązanie, co zazwyczaj przedstawiane jest w  postaci makiet czy layoutów, oczywiście wszystko w oparciu o kontakt naszymi programistami.
W Mobter:
Zajmujemy się projektowaniem oraz realizacją aplikacji mobilnych oraz webowych oraz różnych programów lojalnościowych i nie tylko,
Najważniejszy jest zespół – wiemy, że praca zespołowa przynosi największe korzyści,
Angażujemy się w każdy proces, na każdym etapie 😊
Oczekujemy od Ciebie:
Doświadczenia na podobnym stanowisku min. 3 lata,
Znajomości programów wspomagających pracę UX,
Posiadania i przesłania nam Twojego portfolio (chcemy zobaczyć, co wypracowałeś/aś w trakcie swojej kariery zawodowej 😉),
Otwartości i komunikatywności,
Kreatywnego myślenia,
Znajomości języka angielskiego w stopniu pozwalającym na swobodą komunikację – praca z klientami zagranicznymi.
W zamian oferujemy:
Realny wpływ na zespół UX/Design,
Rozwój osobisty oraz podnoszenie kwalifikacji zawodowych,
Współpracę z klientami polskimi oraz zagranicznymi,
Wynagrodzenie w oparciu o umowę B2B ze stawką 10.000-12.000 netto/mąc,
Prywatną opiekę medyczną,
Kartę Multisport.
Osoby zainteresowane ofertą proszone są o wysłanie dokumentów aplikacyjnych (CV oraz portfolio)na adres:
m.antosiewicz@mobter.com
Uprzejmie informujemy, że skontaktujemy się z wybranymi kandydatami.
Firma

MOBTER

Nowe oferty dla UX co tydzień!

Popularne oferty