This job listing has expired and may no longer be relevant!
UX/UI Designer
Onwelo
Elastyczna
Warszawa,

mazowieckie, Polska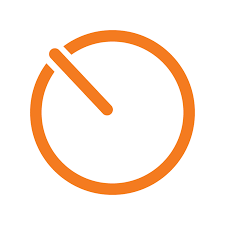 Opis oferty pracy
User Experience to Twoja pasja i szukasz ludzi – tak jak Ty – śledzących najnowsze trendy w tym obszarze? Właśnie znalazłeś! 🙂 W naszym zespole będziesz mieć możliwość, by przekuć wymagania biznesowe w użyteczne projekty funkcjonalne, uwzględniając wiedzę zdobytą podczas badań użyteczności. Join us and Use your Experience!
Miejsce pracy: Warszawa, Kraków lub Katowice.
Czekamy na Ciebie, jeśli:
Masz co najmniej 2 lata doświadczenia w projektowaniu aplikacji webowych lub/i mobilnych (iOS/Android) w roli UX/UI Designera
Wykorzystujesz w pracy narzędzia takie jak: Sketch, Axure, Figma, InVision, Jira
Interesujesz się trendami związanymi z tematyką UI/UX i wykorzystujesz je w codziennej pracy
Znasz Scrum i potrafisz pracować efektywnie w zespole
Cechuje Cię kreatywność w projektowaniu i posiadasz dobrze rozwinięty zmysł estetyki
Komunikujesz się płynnie w języku angielskim
Możesz pochwalić się własnym portfolio wskazującym na zdobyte doświadczenie
Z nami będziesz:
Projektować innowacyjne produkty, brać udział w projektach tworzonych od początku
Tworzyć interfejsy, interakcje, ikony oraz architekturę informacji
Uczestniczyć w zbieraniu wymagań i tworzeniu analizy funkcjonalnej dla danego produktu
Współpracować z zespołem projektowym zgodnie z najlepszymi praktykami Scrum
Dowiedz się, jak skorzystasz, będąc w Onwelo:
Będziesz współpracować z doświadczonymi ekspertami
Weźmiesz udział w projektach dla międzynarodowych klientów
Rozwiniesz umiejętność pracy z wykorzystaniem najnowszych technologii
Otrzymasz możliwość korzystania z elastycznych godzin pracy
Dołączysz do zgranego zespołu pasjonatów IT
Będziesz pracować w komfortowych warunkach
Wpłyniesz na kierunek swojego rozwoju
Dostaniesz pakiet benefitów
Wybierzesz dowolną formę zatrudnienia (umowa o pracę, B2B)
Otrzymasz propozycję pracy za granicą, jeśli jesteś mobilny zawodowo
Firma

Onwelo

Nowe oferty dla UX co tydzień!

Popularne oferty