Ta oferta pracy nie jest już aktualna!
UX/UI Designer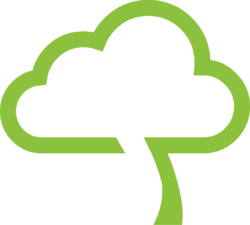 Opis oferty pracy
Livespace to jeden z czołowych polskich CRM i zgrany zespół z globalnymi ambicjami. Tworzymy narzędzia, które ułatwiają firmom efektywne zarządzanie sprzedażą. Za naszą pracę doceniają nas nie tylko nasi klienci, ale także eksperci branżowi, co potwierdza obecność Livespace w finałach Aulerów, Ready To Go!, Orange Fab, ekomersów oraz Business Wall Of Fame.
Szukamy projektantki lub projektanta UX z dużym wyczuciem zagadnień UI-owych, duszą gracza zespołowego oraz skłonnością do rozkładania i składania na nowo wszystkiego, co się da.
Jesteśmy w trakcie całkowitego redesignu aplikacji, więc wyzwań i przestrzeni do rozwoju swoich zainteresowań na żywym organizmie nie zabraknie. Jeśli masz już wypieki na twarzy, to raczej się dogadamy 🙂
Kogo szukamy i o co chodzi?
Twoje kluczowe zadanie:
Projektowanie kluczowych procesów i warstwy wizualnej aplikacji.
W ramach codziennych obowiązków:
będziesz projektować, argumentować, przekonywać i dawać się przekonać,
będziesz tworzyć projekty zaczynając od analizy procesów, a na prototypach kończąc,
będziesz tworzyć wireframey, user-flowy, makiety, prezentacje i wszystko, co może się przydać do znalezienia najbardziej intuicyjnych rozwiązań bardzo złożonych problemów i wyjaśnienia innym, dlaczego nie da się lepiej,
będziesz testować i udoskonalać efekty swojej pracy na podstawie wyników tych testów
pomożesz przy stworzeniu design systemu naszego CRM,
będziesz prowadzić i współprowadzić warsztaty wewnątrz firmy i poza nią, analizować wynikające z nich informacje i wymyślać, jak przekuć je w intuicyjną w obsłudze rzeczywistość,
będziesz współpracować z najmilszymi deweloperami na świecie (to nie żart),
będziesz brać udział w wypracowywaniu krótko i długofalowej koncepcji rozwoju produktu,
będziesz mieć istotny wpływ na ostateczny kształt wprowadzanych rozwiązań.
Pasujesz na to stanowisko, jeśli:
masz w portfolio coś, czym chcesz się z nieudawaną dumą pochwalić i przekonać nas, że to dobra robota,
ogarniasz UXy, ale Twoją silną stroną jest wyczucie wizualne i potrafisz narysować rozwiązania, które łączą funkcjonalność z lekkością i dobrze pojętym minimalizmem,
nie jest Ci obca praca ze Sketchem i inVision, albo ogarniesz je przed rozmową 😉
masz otwarty, ale zarazem analityczny umysł – tworzymy w końcu narzędzie biznesowe i musimy twardo stąpać po ziemi,
jesteś samodzielny/-a i posiadasz inicjatywę,
posiadasz umiejętność argumentacji, ale jesteś również otwarty na kompromisy, a nawet dajesz się przekonać, kiedy znajdują się argumenty przeczące Twoim tezom.
Ucieszymy się, jeśli:
posiadasz doświadczenie w pracy nad narzędziami SaaS, BPM,
masz background związany z projektowaniem wizualnym.
Co proponujemy?
Ze swojej strony oferujemy:
realny wpływ na przyszłość całego produktu,
wynagrodzenie 6000-8000 PLN netto na fakturze lub brutto na umowie o pracę,
swobodę w organizowaniu własnego dnia pracy, o ile realizujesz cele zespołu i nie utrudniasz tego innym,
dostęp do narzędzi bez których nie wyobrażasz sobie pracy,
pracę w przyjaznym, otwartym i wspierającym zespole,
gwarancję rozpatrzenia i traktowania serio każdego pomysłu,
dużą samodzielność w działaniu i przestrzeń do realizowania własnych pomysłów – cenimy proaktywność!
Aplikować najlepiej przez formularz na naszej stronie: https://www.livespace.io/pl/praca/uiux-designer/
Fajnie, gdybyśmy poza CV dostali też list motywacyjny i portfolio, ale nie jest to wymóg konieczny - naszym zdaniem warto porozmawiać i zobaczymy, czy do siebie pasujemy.