This job listing has expired and may no longer be relevant!
UX/UI Designer
Codest
Kontrakt B2B
Kraków,

małopolskie, Polska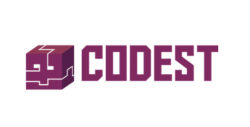 Opis oferty pracy
Cześć! Z tej strony firma Codest. Jesteśmy software housem z siedzibą w Krakowie. Na rynku działamy od ponad 10 lat. Specjalizujemy się w projektach customowych, które realizujemy dla klientów głównie z Europy i Polski. Tworzymy przede wszystkim aplikacje webowe, współpracując z firmami z branży e-commerce, AdTech czy startupami. W związku z powiększaniem się firmy poszukujemy otwartej i kreatywnej osoby na stanowisko UX/UI Designera.
Szukamy kogoś kto:
ma min. 2 lata doświadczenia komercyjnego na podobnym stanowisku poparte portfolio/case study
posiada inicjatywę i nie boi się powiedzieć na głos swoich pomysłów
potrafi samodzielnie pracować
jest na bieżąco z najnowszymi trendami w UX/UI
zna i wykorzystuje narzędzia jak: Axure, pakiet Adobe (Photoshop, Ilustrator, XD)
mówi bardzo dobrze po angielsku (min. B2+)
potrafi znaleźć kompromis pomiędzy wymaganiami klienta i punktem widzenia użytkownika
mile widziane doświadczenie w pracy z zespołami deweloperów oraz znajomość specyfiki pracy w metodologii Agile
Główne obowiązki na tym stanowisku to:
planowanie i przeprowadzanie wywiadów z użytkownikami naszych produktów
graficzne projektowanie interfejsów
przygotowywanie makiet funkcjonalnych
codzienna praca z klientem
podział pracy: 70% UX – 30% UI
Poza wynagrodzeniem oferujemy szereg benefitów:
bonus urlopowy i chorobowy w ramach kontraktu B2B
ubezpieczenie medyczne w Luxmed
dofinansowanie karty Multisport
dostęp do platformy nais.pl
budżet szkoleniowy do wykorzystania
elastyczne godziny pracy
dobrze wyposażoną kuchnie i codzienną dostawę świeżych kanapek na śniadanie
większe i mniejsze eventy firmowe : – )
Wszystkich zainteresowanych prosimy o przesłanie CV razem z portfolio na:
jobs@codesthq.com
Do zobaczenia!
Firma

Codest

Nowe oferty dla UX co tydzień!

Popularne oferty