Ta oferta pracy nie jest już aktualna!
UX/UI Designer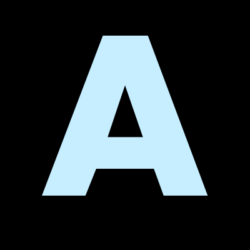 Opis oferty pracy
Designers who thrive at Artifact see no boundary between form and function.
They are strategic, detail-oriented, and multi-skilled, bringing a deep understanding across visual design, user experience, user interface design, branding, and even coding.
Creating digital products requires intense collaboration — internally, and with our clients. We believe in prototyping early and often. You will work closely with our team of product managers, developers, and designers to conceptualize and execute on design solutions that meet both business and user needs.
Our partners are hands-on and you'll also work directly with them. You'll also work closely with Product Managers, Strategists, and Developers to create original digital products and services.
The ideal candidate will have a strong portfolio showcasing their UX/UI design skills, as well as the ability to think strategically and communicate effectively. Experience with design tools such as Figma, Sketch, and Adobe Creative Suite is essential.
Requirements:
At least 2 years of experience in UX/UI design
Proficiency in design tools such as Figma, Sketch, and Adobe Creative Suite
Strong portfolio showcasing UX/UI design work
Ability to think strategically and communicate effectively
Team player with a collaborative approach to problem-solving
What You Will Do:
Stay 100% focused on making great digital products–that's all we care about
Work iteratively and collaborate with the team on initial concepts, user flows, visual design, and prototypes
Attention to detail and care for design execution, from concept through delivery
Participate in all project phases, from strategy to launch to optimization
We Are Looking For:
Ability and desire to solve complex product design problems and the strategy skills to deliver best-in-class solutions
Impeccable execution and care for all aspects of design, from conceptual thinking to motion and visual design
Demonstrated ability to synthesize and present findings, and articulate design rationale
Experience working in a highly iterative, collaborative environment where people share work daily
Excellent written, verbal, and interpersonal communication skills
Familiarity with prototyping tools
What we offer:
Flexible working schedules
We value in-person collaboration and our office is available to team members. But we don't mandate how often you go in.
20 Days of Paid time off
We want you to use all of them. Plus, we close as a company for a week at the end of the year.
Unlimited sick days
We want people to be healthy. Stay home when you need to. People here are trusted to get their work done
Other benefits
Poziom: mid/regular
Minimalny staż pracy: 1-2 lata
Poziom: mid/regular
Minimalny staż pracy: 1-2 lata
We're looking for talented people, so feel free to submit your application to: talents@rtfct.com