Ta oferta pracy nie jest już aktualna!
UX/UI Designer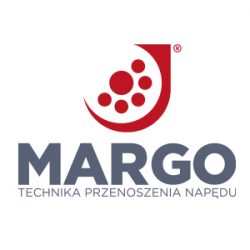 Opis oferty pracy
UX&UI Designer
JEŻELI:
Masz kilkuletnie doświadczenie w obszarze UX&UI
Jesteś gotowa/y udostępnić nam swoje portfolio projektów komercyjnych – tak, abyśmy nie mieli wątpliwości co do poziomu Twojego doświadczenia i posiadanych kompetencji;
Dobrze czujesz się zarówno w projektowaniu interfejsów webowych;
Posiadasz zdolności analityczne i doskonale wiesz, jaka jest waga researchu i analizy danych do zaprojektowania interfejsu zgodnego z oczekiwaniami użytkownika;
Jesteś, tak jak my, customer obsessed i swoje projekty realizujesz w tym duchu, ale jednocześnie jesteś świadoma/y ograniczeń technicznych i starasz się wybrać złoty środek szukając finalnych rozwiązań;
Cenisz swobodę decyzyjną i jednocześnie jesteś gotowa/y wziąć odpowiedzialność za swoje działania;
Umiejętnie zaplanowana praca własna i efektywna współpraca z zespołem projektowym to dla Ciebie podstawa efektywnego działania;
Nieustannie poszerzasz swoją wiedzę z zakresu projektowania i śledzisz trendy w tym obszarze;
Jesteś konsekwentna/konsekwentny w działaniu;
Jesteś asertywna/y i masz dobrze rozwinięte zdolności komunikacyjne;
Używanie języka angielskiego w mowie i w piśmie nie stanowi dla Ciebie problemu;
A PONADTO
Bardziej niż prezentów pod choinką nie możesz się doczekać pierwszego komentarza pod swoim projektem na BaseCampie;
Nie pamiętasz, kiedy coś ucieszyło Cię bardziej niż odpalenie "dark mode" w Figmie;
W wolnych chwilach inspirujesz się dobrymi praktykami w web designie na baymard.com i dribbble.com
To baaaaaardzo chcielibyśmy Cię poznać ☺
MILE WIDZIANE:
Doświadczenie w pracy w e-commerce, zwłaszcza w projektach opartych o Magento
Doświadczenie w projektach DTP
Doświadczenie w prowadzeniu badań z użytkownikami, celem identyfikacji obszarów wymagających optymalizacji;
Doświadczenie w pracy z JIRA i z narzędziami do analityki internetowej, np. Google Analytics;
Doświadczenie w realizacji testów A/B za pośrednictwem Google Optimize lub innych, zbliżonych narzędzi
OBOWIĄZKI:
Odpowiedzialność za obszar UX&UI w dużym projekcie e-commerce u rynkowego lidera w swojej branży;
Umiejętność przekucia potrzeb biznesowych na konkretne rozwiązania projektowe;
Gotowość do bycia proaktywnym uczestnikiem zespołu projektowego odpowiedzialnego za UX i UI platformy e-commerce i stron www;
OFERUJEMY:
Moglibyśmy tu napisać o atrakcyjnym wynagrodzeniu, dodatkach, w tym karcie MultiSport, biurze w Toruniu lub Warszawie przy metrze, oraz zgranym i dynamicznym zespole. Zamiast tego chcemy żebyś wiedziała/ł, że szukamy A-playerki/ra, której/któremu chcemy zaoferować możliwość bycia liderką/em obszaru UX & UX dla rynkowego lidera w swojej branży. Are you in?
Poziom: mid/regular
Minimalny staż pracy: 2 - 5 lat
Poziom: mid/regular
Minimalny staż pracy: 2 - 5 lat
Zapraszamy do aplikowania: https://margo24.pl/career