Ta oferta pracy nie jest już aktualna!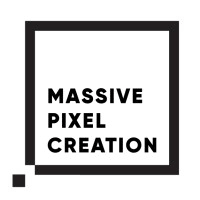 Opis oferty pracy
[Cześć!] 👋
Nasz zespół ciągle się powiększa (niedawno wybiła nam 💯 MPCów na pokładzie!)
Tym razem szukamy doświadczonego 🦄, który dołączy do naszego teamu, pracującego nad naszym największym projektem, realizowanym dla klienta ze Stanów Zjednoczonych 📈
Z klientem współpracujemy już od 4 lat przy projekcie 
placester.com
. Klient postanowił posiada też 
platformę 
realsatisfied.com
 i to właśnie ją w całości będziemy przebudowywać
.
Dołączysz do naszego wewnętrznego zespołu specjalistów UX/UI, jednak w samym projekcie będziesz działać samodzielnie 
(proaktywność i umiejętność samodzielnego podejmowania decyzji to must have). 
Twoim punktem kontaktu będzie Mike, Product Manager z USA.
[Jakie wyzwania na Ciebie czekają?]
✅ Wdrażanie się w ideę biznesu i jego potrzeby (rynek nieruchomości w Stanach Zjednocznonych)
✅ Zrozumienie wszystkich procesów
✅ Redesign panelu dla agentów nieruchomości i brokerów oraz strony marketingowej
[Czekamy na Twoją aplikację, jeśli:]
✅ Posiadasz udokumentowane doświadczenie w pracy UX/UI designera w produktach SaaS;
✅ Potrafisz podejmować samodzielne decyzje, proaktywnie szukasz ulepszeń w projekcie;
✅ Nie boisz się debat z Product Managerem jeśli masz odmienne zdanie (potrafisz je uargumentować badaniami/liczbami, lub przyznać komuś innemu rację);
✅ Posługujesz się językiem angielskim na poziomie co najmniej B2+.
Nice to have:
✅ Doświadczenie w pracy z międzynarodowym zespołem ( w projekcie mamy Polskę, USA i Indie);
✅ Doświadczenie w pracy przy start-upach – elastyczność i umiejętność szybkiego dostosowania się do biznesu;
✅ Umiejętność pracy UX-owej w oparciu o KPI (proponowanie zmian w oparciu o ich poprawę, itd.).
[Jak wyglądają warunki zatrudnienia?] 
💵 B2B: 11 000 – 17 000 zł netto
💵 UoP: 9 100 – 14 100 zł brutto
BENEFITY:
✅ 25 dni płatnej przerwy w świadczeniu usług B2B,UZ;
✅ Elastyczny czas pracy, możliwość pracy zdalnej lub w biurze
✅ Prywatna opieka zdrowotna (Luxmed);
✅ Dofinansowanie do karty Multisport;
✅ 2 000 PLN rocznie w ramach budżetu rozwojowego;
✅ Dofinansowanie do ubezpieczenia (Warta);
✅ MPCharity: program do którego można zgłaszać inicjatywy, które chcielibyśmy wspomóc.
Poziom: mid/regular
Minimalny staż pracy: 2 - 5 lat
Poziom: mid/regular
Minimalny staż pracy: 2 - 5 lat
Zachęcamy do aplikowania poprzez poniższy formularz
https://massivepixelcreation.traffit.com/public/form/a/VkgwPQ==