Ta oferta pracy nie jest już aktualna!
UX/UI Designer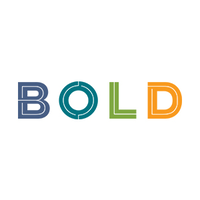 Opis oferty pracy
We are the Polish branch of the BOLD family and build the largest career websites in the world with our colleagues from San Francisco, Puerto Rico, and India. BOLD walks with the job seeker through every phase of the job search process. Our award-winning resume and cover letter builders have helped millions of job seekers in more than 180 countries create the application materials they need to succeed.
Bold's brands have a presence across the globe and Bold is continuing to build its international offerings and serve millions of job seekers.
We're developing the best online resume builder on earth, and you can read our career advice on some of the most popular outlets, including The Guardian, Forbes, and The Financial Times.
We are constantly growing and because of that, we are looking for A-players to join our team!


What does the UX/UI Designer do at Bold PL?
In our Product+Experience Team, we're approaching Product Development in the correct way. We know that without a proper "why" behind any of the changes or experiments we won't increase the value for both our customers and our business.
That's why a UX/UI Designer is working hand in hand with the rest of the product squad on the complete product development process. Starting from design sprints/design thinking sessions, creating wireframes and user flow, doing user testing on prototypes, and conducting user interviews, up to crafting pixel-perfect user interfaces with our Design System and handing them off to developers – those are all tasks you could do as a UX/UI Designer in our team.
Requirements
Your daily tasks:

Participating in the team's daily standups, bi-weekly refinements, plannings, and retrospectives.
Owning the entire UX/UI phase of the project, while working closely with a Product Manager and Product Analyst to improve key business metrics.
Iterate designs from initial sketches and wireframes, through prototypes up to hi-fidelity wireframes. We have an awesome and up-to-date Design System as well.
Leverage access to tools like HotJar, TryMyUI, or market-wide Focus Group Interviews, to have the best understanding of our users' needs.
Consulting your work and giving feedback to other UX and UI designers during weekly Design Coffees meetings.
Technologies we use:
Figma
Axure
Jira/ Confluence
HotJar/ FullStory
Mixpanel
We are looking for someone with:
2+ years experience in designing complex digital interfaces (preferably SaaS).
Knowledge of the application of information design, visual hierarchy, and interaction design.
Experience with rapid prototyping as a means to explore multiple design solutions.
Proficiency in Figma/ Sketch.
Knowledge of User-centered Design principles and understanding of product metrics.
Familiar with user testing, creating scenarios.
A great portfolio that shows deep product design skills.
Good English and Polish skills in both speaking and writing.
Nice to haves:
Experience with Design Sprints.
Prototyping tools: Axure.
Designing in an Agile environment.
Would you like to learn more about the Product Team? Check out our team's website.
What we can offer you:
Salary range: 9000 – 16000 PLN net + VAT (B2B) or 7500 – 13300 PLN gross (Contract of Employment)
Equipment and Internet Program – the company reimburses the Internet expenses and one-time equipment purchase to make your work comfortable when we work remotely (additional to a laptop and necessary accessories we provide all employees with by default).
Flexible working hours – we have no problem if you prefer to work early in the morning or start work at noon – you decide for yourself. We work the way we want to achieve the best results.
Remote work – we are open to full remote candidates (in Poland). If you prefer, you can also work from the office in Warsaw.
Language lessons – you can sign for English/German/Polish/Spanish/French or Italian classes organized by the company.
Wellness and mental health programs (Yoga classes twice a month and access to Modern Health app that offers individual sessions with psychologist and/or coach).
Private healthcare (Medicover) and Multisport Card.
Poziom: mid/regular
Minimalny staż pracy: 2 - 5 lat
Poziom: mid/regular
Minimalny staż pracy: 2 - 5 lat
If you want to be a part of our team let us know by sending your resume using the link: https://kariera.interviewme.pl/o/uxui-designer-warsaw/c/new
By clicking "Apply for this job" you choose to participate in the recruitment process conducted by Bold PL sp. z o.o. with its registered office in Warsaw, 00-032, ul. Przeskok 2. To learn more about your personal data processing please click here.