Ta oferta pracy nie jest już aktualna!
UX/UI Designer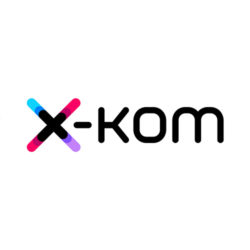 Opis oferty pracy
Oczekiwania:
Doświadczenie: Masz co najmniej 2 lata komercyjnego doświadczenia jako projektant w kilkuosobowym zespole.
Customer Experience: Kochasz Design, ale wiesz, że przede wszystkim rozwiązujesz problemy naszych użytkowników. Twoim celem jest doskonały Customer Experience.
Ambicja i rozwój: Ciągle szukasz i się zastanawiasz, jak zrobić coś lepiej. Czytasz blogi, książki oraz obserwujesz grupy UX-owe w social mediach
Analityczne myślenie: Rozumiesz, że jeśli B wynika z A, to nie oznacza, że A wynika z B.
Otwarty umysł: Myślisz globalnie, ale przywiązujesz uwagę do szczegółów.
Komunikacja: Lubisz rozmawiać z ludźmi, słuchasz innych, a jednocześnie umiesz się nie zgadzać i potrafisz argumentować swoje decyzje.
Wzorce projektowe: Wiesz, jak powinien wyglądać dobrze zaprojektowany dropdown i rozumiesz Design Systemy.
Świetne portfolio: 

Razem ze zgłoszeniem wyślij do nas swoje portfolio lub link do miejsca, gdzie je prezentujesz. Pamiętaj, że ładne obrazki to nie wszystko. Zależy nam na poznaniu Twojego procesu działania przede wszystkim w realizowaniu dużych bądź skomplikowanych projektów.
Obowiązki:
Rozwijanie stron internetowych: x-kom.pl, al.to, combat.pl i x-kom.de
Rozwijanie aplikacji mobilnych: x-kom i al.to
Mentoring: wsparcie oraz współpraca przy realizowanych projektach mniej doświadczonych członków zespołów
Projektowanie Design Systemu
Projektowanie wewnętrznych dashboardów do obsługi naszych sklepów
Prowadzenie warsztatów projektowych
Optymalizacja procesów wewnętrznych
Czasami pisanie microcopy, ale bez obaw – mamy specjalistów od prostej polszczyzny
Dlaczego warto do nas dołączyć:
Ludzie i atmosfera: W najbliższym czasie nas zespół powiększy się o kolejne 3 osoby docelowo będziemy 20-osobwym teamem, w którym świetnie się dogadujemy i zawsze sobie pomagamy.
Wygodne narzędzia: Google analytics, Hotjar, Miro, Lookback, Marvel, AzureDevops i pakiet Microsoft. Pomożemy Ci dobrać narzędzia do Twoich potrzeb.
Nowoczesne technologie: Korzystamy z najnowszych narzędzi i technologii, aby ciągle się rozwijać.
Świetny sprzęt: tablety, smartfony – mamy wszystko, czego potrzebujesz.
Globalne myślenie: Optymalizujemy wszystkie powtarzalne prace tworząc minisystemy. Dzięki temu praca jest dużo przyjemniejsza.
Agile: Mamy Proces Tworzenia Oprogramowania, w którym zespoły Developerów pracują w Scrumie. Zespół UX jako głos użytkowników bierze udział we wszystkich częściach tego procesu.
Nowoczesne biuro: "Fabryczna Office Park" w Krakowie przy Al. Pokoju 18, gdzie czekają na Ciebie chill room i gaming room.
UX War Space: Mamy w biurze swoją przestrzeń z tablicami i dużą ilością kolorowych karteczek.
Elastyczne godziny pracy: Wystarczy, że będziesz o 10 na daily.
Budżet szkoleniowy: Podnosimy swoje kwalifikacje na szkoleniach i konferencjach.
Zatrudnienie: Wybierz dogodną dla siebie formę współpracy: umowa o pracę lub B2B.