Ta oferta pracy nie jest już aktualna!
UX/UI Designer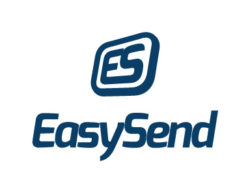 Opis oferty pracy
EasySend to polska firma branży Fin-Tech z ponad 12-letnim doświadczeniem. Aktualnie pracuje u nas ponad 40 osób (w Londynie i Gdańsku). Firma specjalizuje się w nowoczesnych przelewach międzynarodowych, obsługując zarówno klientów indywidualnych, jak i biznesowych. Stawiamy na rozwój, nowe technologie oraz świetną atmosferę w pracy – według nas tylko takie połączenie gwarantuje zadowolenie klientów oraz przekłada się na końcowy sukces.
Oprócz świetnych warunków pracy możesz liczyć na szereg benefitów takich jak:
opiekę medyczną i ubezpieczenie na życie
wyjazdy integracyjne i imprezy firmowe
wygodne biuro z kawą, słodyczami oraz świeżymi owocami
strefę relaksu z dartami i konsolą
kartę Multisport lub inne wybrane świadczenia w Multikafeterii
darmowe zajęcia z j. angielskiego w trakcie pracy
Jedno jest pewne – w EasySend na pewno nie będziesz się nudzić!
Szukasz pracy, w której będziesz mógł realizować swoje pomysły i mieć realny wpływ na doskonalenie procesów, wdrażanie kolejnych produktów i testowanie nowych rozwiązań? Masz doświadczenie w projektowaniu interfejsów i architektury informacji a optymalizowanie i ułatwianie Klientom korzystania z produktów internetowych to Twoja pasja? Zależy Ci na współpracy z ludźmi, którzy chętnie dzielą się swoimi pomysłami i wiedzą, a dobra atmosfera w pracy ma dla Ciebie duże znaczenie? W EasySend wiemy, że oprócz bieżącej pracy ważne jest ciągłe podnoszenie umiejętności i szukanie nowych inspiracji – jeżeli też tak uważasz, to EasySend jest miejscem dla Ciebie!
UX/UI Designer
Czego oczekujemy?
Doświadczenia w projektowaniu interfejsów i aplikacji webowych.
Doświadczenia w projektowaniu architektury informacji i definiowaniu ścieżek użytkownika
Znajomości jednej z aplikacji do prototypowania i makietowania (Adobe XD, Axure, InVision)
Dużej świadomość i zamiłowania do Usability, UX, UCD
Dobrej znajomości Photoshopa lub Sketch'a
Doświadczenia w prowadzeniu badań i testów na użytkownikach (korzystamy z HotJar i GA)
Otwartości na eksperymenty i znajdowanie nowych rozwiązań
Analitycznego podejścia do problemów
Komunikatywności i pozytywnego podejścia do ludzi
Mile widziane:
Doświadczenie w pracy w metodykach zwinnych
Znajomość Google Analitycs
Czym będziesz się zajmować?
Monitorowaniem UX naszych aplikacji (testy A/B, propozycje zmian i udoskonaleń)
Zbieraniem i analizowaniem wymagań klienta wewnętrznego oraz użytkownika końcowego systemu z wykorzystaniem odpowiednich narzędzi i metod
Tworzeniem klikalnych makiet (high fidelity i low fidelity) koncepcji, szkiców i prototypów
Tworzeniem architektury informacji i przygotowaniem niezbędnej dokumentacji
Bliską współpracą z zespołem wdrożeniowym w metodykach zwinnych
Tworzeniem nowych standardów w oparciu o najlepsze praktyki UX
Co możemy Tobie zaoferować?
Możliwość rozwoju
Jesteśmy zespołem, w którym masz czas na rozwój własny i zdobywanie nowych umiejętności.
Masz dużo pomysłów i chętnie wychodzisz z inicjatywą? U nas będziesz mógł się realizować.
Otrzymasz pieniądze na swój rozwój.  Sfinansujemy Tobie wyjazd na szkolenia czy konferencje.
Co tydzień w firmie odbywają się lekcje angielskiego, w których możesz uczestniczyć.
Dobrą atmosferę w pracy
Bardzo ważny jest dla nas pozytywny klimat w pracy i relacje oparte na zaufaniu.
Lubisz pograć na konsoli lub w darty? My też! W strefie relaksu możesz z nich spokojnie korzystać.
Organizujemy 2 duże imprezy integracyjne w roku. All Inclusive. W tym roku w sierpniu jedziemy na Mazury!
Będziemy o Ciebie dbać
Konkurencyjne wynagrodzenie + kwartalne premie.
Forma współpracy taka jaką preferujesz.
Elastyczne godziny pracy.
Dodatkowe 150 zł co miesiąc do wykorzystania na platformie Multikafeteria. Samodzielnie decydujesz czy wolisz MultiSport, bilety do kina czy vouchery do licznych sklepów.
Pakiet medyczny i ubezpieczenie na życie? Masz to jak w banku.
W każdy poniedziałek i czwartek świeża dostawa różnych owoców.
Nieograniczony dostęp do dużego wyboru herbat i kaw. Mamy też słodycze 😉
Spełniasz warunki?
Chcesz do nas dołączyć? Super! Prześlij do nas CV wraz ze swoim portfolio. Chcesz coś napisać ekstra o sobie? Śmiało!
Wyślij CV na kariera[at]easysend.pl  z dopiskiem UX/2018. Możesz też aplikować na naszej stronie:  https://www.easysend.pl/kariera
Może coś w ofercie wydało Ci się niejasne, a przed wysłaniem CV chcesz nas o coś zapytać? Nie wahaj się i napisz do nas już teraz!