Ta oferta pracy nie jest już aktualna!
UX/UI Design Lead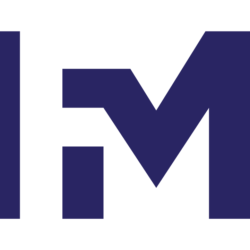 Opis oferty pracy
COMPANY DESCRIPTION:

Freeport Metrics (FM) is an American-Polish IT consulting firm that collaborates with its clients to invent and build B2B digital products that will impact the future. We have the creative talent to imagine and the technical skills to deliver. If you love ambitious projects, you're reliable, you keep the pragmatic attitude and stay positive, FM could be a great  place to work where you can boost your career!

POSITION SUMMARY:

As a UX/UI Design Lead, you will provide leadership and direction for a small (but growing) team of designers. You're more than an advocate for the user – you have a vision for what a truly great experience can be. You'll identify customer needs and behaviours and intersect with business goals to create products that are intuitive, effective and impactful. You are innovative, know what's happening in the digital space, and can take FM and your client's products to the next level.

ESSENTIALS:

Location: Warsaw, Poland
Employment: Full-time with flexible employment options (UoP, B2B)
Salary: depending on skills and experience
Project industry: Software development for HealthTech, FinTech, and FoodTech industries
Company size: 40+
WHAT YOU'LL DO:

Lead and help grow an international team of UX and UI designers
Incorporate latest UI/UX Design trends and best practices to other delivery processes
Participate in defining requirements and creating specs
Work collaboratively with clients, their customers and other vendors: product managers, marketing agencies, etc.
Collaborate with internal PM, BA, Dev and QA team on a daily basis
Develop concepts, wireframes, and construct quick interactive prototypes
Coordinate Design Thinking consulting efforts. Conduct research, map customer journeys, and design products and services
Coordinate user testing, communicate findings and incorporate iteratively into the design
WHAT YOU'LL NEED:
5+ years of relevant experience in designing user experiences and building digital products
Passion for a human-centered approach to design; from research and insight generation to concept to deliverable
Understanding of business strategy and great customer experience intuition with ability to follow UX design best practices
Rock the visual design software (we use Sketch)
Excellent knowledge of prototyping tools such as InVision
Familiarity with Design Thinking, Lean Startup, the Design Sprint and other modern product design strategies
Can demonstrate skills in a professional portfolio
Must be able to work independently, make your own decisions and deliver finished products on time
Proven ability to work with non-designers – synthesizing feedback and input from product management, engineering, and clients
Business fluent in English
Must be willing to travel to US and within Europe min. 2-4 times per year
NICE TO HAVE:

Experience in managing or leading design team
Experience in a startup, tech company and/or agile environment
You might know a little programming: HTML/CSS
Familiar with agile/scrum methodologies
UX Community visibility
WHAT WE OFFER:
Competitive salary and benefits (incl. private health & dental care for individual or family, Multisport card)
Professional development benefits (reimbursements for training and/or books, subsidized post-graduate work, internal knowledge sharing meet-ups, conferences, etc.)
Collaboration with skilled, smart, international co-workers and clients
Flexible, comfortable, friendly, and professional work culture
Bright, spacious office with character located in the center of Warsaw. It's an informal yet professional environment. Sneakers and bicycles are welcome
Realistic, collaborative approach to planning our work allowing for work-life balance
The recruitment process will consist of a combination of these steps:
CV/resume review
phone interview
on-site interviews
The Controller of your personal data is Freeport Metrics Sp. z o. o., with registered office at Młynarska 7, 01-205 Warszawa. Your data is processed for the purpose of the current recruitment process. Providing data is voluntary but necessary for this purpose. Processing your data is lawful because it is necessary in order to take steps at the request of the data subject prior to entering into a contract (article 6 point 1b of Regulation EU 2016/679 - GDPR). Your personal data will be deleted when the current recruitment process is finished, unless a separate consent is provided below. You have the right to access, correct, modify, update, rectify, request for the transfer or deletion of data, withdrawal of consent or objection.