Ta oferta pracy nie jest już aktualna!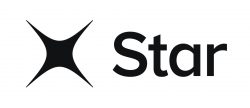 Opis oferty pracy
The Company
At Star, we connect strategy, insights, design and engineering into a seamless workflow devised to support our clients every step of the way—no matter how long or complex their journey. We anchor everything we do in clear and compelling endgames, which in turn enable our multidisciplinary teams to create superior solutions and impressive commercial returns for our clients.
Star is truly global. That is why we are the first major consulting company that does not have headquarters. Instead, we have many front doors spanning Silicon Valley, Tokyo, London, Munich, Copenhagen, Kyiv, Wroclaw, Ho Chi Minh City and other vibrant design, technology and creative nuclei of the world. Our spirited and growing 750+ strong Star Crew takes great pride in working side by side with their trailblazing counterparts at some of the world's most disruptive "unicorn" startups and iconic global brands like Lufthansa, Dolby Laboratories, BMW, Panasonic, Walmart and Zeiss.
Our mission is to make every great person, every great idea, and every great company shine. That's why we're called Star.
The Opportunity
We're looking for passionate product-design talents to join our team in Poland for an internship during the summer-autumn season of 2022. Based on our Wroclaw design studio, you will join a fast-growing team of designers that work in various digital product domains. Your global team of colleagues includes software and hardware technologists, and together you will be tasked with creating industry-defining products.
The Internship     
Accepting applications until May 20th;

3 months full-time;

The internship program starts on July 1st and ends on September 30th;

Possibility to join the program online.
You
Qualifications & experience: 
Passion for designing smart products that bridge the gap between digital and physical experiences;

Flexibility, open-mindedness and the desire to learn;

Proactive, solution-oriented and motivated team player;

Ability to establish empathy with end-users to understand their problems and needs;

Ability to formulate, visualize and prototype ideas;

Strong skills in 2D digital design (Adobe Creative Suite, Figma); 

Good spoken and written English skills.
Responsibilities
Work in project teams to design exceptional products – from generating insights and ideas, crafting concepts and designs, and refining and delivering an implementable solution – and add value to the entire design process.

Poziom: junior
Minimalny staż pracy: bez doświadczenia
Poziom: junior
Minimalny staż pracy: bez doświadczenia