This job listing has expired and may no longer be relevant!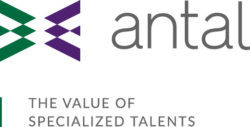 Opis oferty pracy
Opis roli:
Osoba na tym stanowisku będzie opracowywać najnowocześniejsze systemy HMI (klastry, wyświetlacze head-up, infotainment) dla samochodów marek premium. Proponowana rola to łącznik między projektantami i programistami, celem stworzenia projektu zgodnie z wymaganiami UX.
Na tym stanowisku będziesz:
Opracowywać systemy HMI dla nowoczesnych pojazdów.
Optymalizować modele 3D i 2D.
Tworzyć shadery.
Implementować funkcje skierowane do użytkownika.
Optymalizować system z wysoce responsywnym interfejsem użytkownika.
Wymagania:
Doświadczenie w jednej z następujących technologii: Unity, Qt lub Kanzi Studio.
Ekspertyza w jednym z narzędzi: Blender lub Maya / 3D Studio Max / Cinema4D.
Zrozumienie programowania shaderów (GLSL).
Doskonałe umiejętności w Adobe Suite.
Sprawne oko 🙂
Angielski na poziomie min. B2.
Mile widziane:
Znajomość Unreal Engine.
Doświadczenie w pracy w zwinnej metodologii tworzenia oprogramowania.
Na miejscu:
Możliwość pracy nad unikalnymi rozwiązaniami.
Szansa na rozwój projektów wewnętrznych, np. 3D playseat, gry lub narzędzia wewnętrzne z elementami grywalizacji.
Dodatkowe godziny do samodzielnego rozwoju w czasie pracy.
Dostęp do pomieszczenia VR (HTC Vive, Microsoft Hololens), drukarki 3D, laboratorium.
Samoorganizujące się zespoły z oddolną kulturą podejmowania decyzji.
Elastyczne godziny pracy (czas podstawowy – 10:30 – 15:00).
Praca zdalna w razie potrzeby.
Komfortowe warunki pracy w centrum miasta.
Zainteresowanych zapraszam do przesłania swojego CV na adres lukasz.paraszczuk@antal.pl.
Firma

Antal

Nowe oferty dla UX co tydzień!

Popularne oferty