This job listing has expired and may no longer be relevant!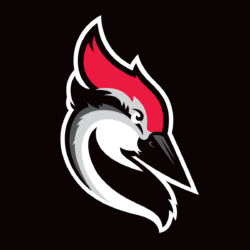 Opis oferty pracy
At Woodpecker your approach matters – that's why we're looking for an open minded, ambitious and empathic person, who is passionate about creating a valuable product based on understanding the real needs of users. Our work is all about quality, not quantity, that's why we're looking for someone who can share this idea with us!
IF YOU:
have been working with UX for at least 2 years,

know Polish and English very well,

are a natural problem solver,

can talk with people easily and understand their needs,

are able to use prototyping tools efficiently (e.g. Axure RP),

know how to carry out User Experience/Usability tests and analyze their results,

enjoy creative tasks and presenting the pros and cons of a solution to a team,

gained your experience in product companies (especially related to web apps)*,
THEN you have to let us know about you!
*If you do NOT fulfil some of the above criteria but you DO learn fast and are a strongly-motivated person, let us know anyway. We are eager to add interesting individuals to our team just as much as experienced specialists.
Who are we?
We are a successful team of 50+ young people motivated to develop SaaS software for clients from all over the world.
See what's it like to work with us.
To apply, please use this form.
Making a good first impression is always important so feel free to send us a few words about yourself along with your CV.
Firma

Woodpecker.co

Nowe oferty dla UX co tydzień!

Popularne oferty