This job listing has expired and may no longer be relevant!
UX Specialist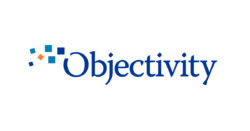 Opis oferty pracy
Do you want to work in a dynamic company where everyone is equal and your opinions are welcome, because you are treated as an expert in your field? We are an agile-oriented, value-driven team of more than 450 professionals, who strive to deliver our clients excellent software. In every relation we build – especially between the colleagues, between us and clients, us and suppliers – we believe in win-win solutions. Due to the dynamic growth of our office in Wroclaw we are now looking for a new colleague.
You will be responsible for creating mock-ups and prototypes of IT systems. The ideal candidate will have good communication skills allowing them to encourage communication between the client, the team of developers and the business team. The candidate will become an evangelist of UX approach at the Company.
We are looking for someone who has a real knack for graphic design, someone who will create visually appealing mock-ups and, if need be, will not steer clear of Photoshop either.
YOUR ROLE:
Designing user interface (such as Internet services, mobile applications).
Designing mock-ups using axure, balsamiq, uxpin, etc. programmes.
Describing the concepts of interfaces, UI underlying assumptions, functional scope – drafting documents, internal and customer presentations.
Delivering reports, personas, scenarios, functional flows, mock-ups, etc.
Planning and running workshops with clients, users.
Tracing trends in innovative interface, customer experience, new products and services in different industries.
Delivering consultations and workshops for Objectivity staff.
Helping in creating UX standards and UX development strategy at the organisation.
YOU ARE THE ONE, IF YOU HAVE:
At least three years of experience as a UX Specialist or similar.
Basic understanding of graphic design and attention to detail.
Ability to design lo-fi and hi-fi mock-ups.
Passion for UCD and for being an evangelist of user-oriented designing.
Understanding of mobile trends and technology (you can design for IOS, Android and Windows Phone).
Understanding of research methods and design techniques, qualitative and quantitative methods, personas, mock-up and user test designing, etc.
Strong communication and interpersonal skills, ability to work in an interdisciplinary team.
Experience of working in scrum or readiness to work in scrum.
Excellent skill of communicating in the English language.
WHY IT IS WORTH TO JOIN US:
We offer you an inspiring working environment – you will cooperate with experts in various fields.
Your voice will be heard – since our philosophy is based on good practices and open communication.
Our organizational culture is based on knowledge-sharing and friendly help – we do our best to give every support you need to excel at what you do.
We will try to make you feel comfortable with us by offering among others: English lessons within working hours, medical care for you and your family or partner, financial back-up for the future (e.g. investment fund), Multisport card.
You will get an attractive salary, that lets you focus on your job.
To find out more
Check out our Guilds & Tribes structure which makes us as far from being a corporation, as possible.
Moving to Wroclaw? Check out our relocation package.
https://aplikuj.hrlink.pl/aplikacja/UX_Specialist/4993-3056-0-2a3-1196.html