Ta oferta pracy nie jest już aktualna!
UX researcher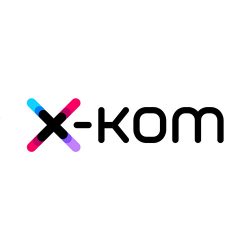 Opis oferty pracy
Twój zakres obowiązków
Pomagasz w rozwoju zespołu i modyfikowaniu procesu badawczego.
Dbasz o aktualną wiedzę o segmentach użytkowników i personach.
Rekrutujesz użytkowników do badań i dbasz o relacje z nimi.
Odkrywasz i definiujesz obszary do ulepszenia.
Testujesz z użytkownikami prototypy i  już działające rozwiązania.
Sugerujesz różne metody badawcze.
Zbierasz dane ilościowe i jakościowe.
Tworzysz czytelne raporty z badań i analiz.
Dzielisz się wiedzą z UX w organizacji.
Nasze oczekiwania
Doświadczenie: masz co najmniej 1 rok doświadczenia jako badacz lub analityk UX, a w swoim portfolio badania UI.
Wiedza badawcza: znasz w praktyce metody badawcze ilościowe i jakościowe.
Analityczne myślenie: rozumiesz, że jeśli A wynika z B, to nie oznacza, że B wynika z A. Potrafisz też, wyciągać wnioski z dużej ilości danych.
Komunikacja: lubisz rozmawiać z ludźmi, ale przede wszystkim potrafisz wysłuchać innych i wczuć się w ich sytuację.
Ciekawość: drążysz temat tak długo, aż znajdziesz prawdziwą przyczynę.
Ambicja i rozwój: szukasz i się zastanawiasz, jak zrobić coś lepiej. Zaglądasz na blogi i grupy UX-owe.
Bycie geekiem: lubisz i znasz nowoczesne technologie.
Customer Experience: wiesz, że najważniejsze to rozwiązywanie realnych problemów naszych użytkowników. Twoim celem jest doskonały Customer Experience.
Znajomość narzędzi: znasz narzędzia do realizacji badań z użytkownikami (np. Lookback), narzędzia do analizy ilościowej i jakościowej, narzędzia do tworzenia ankiet  i chętnie poznasz nowe.
Dużym plusem są dla nas studia i kursy związane z badaniami, statystyką, analizą, itp. oraz umiejętność wizualizacji danych.
Dlaczego warto do nas dołączyć
Ludzie i atmosfera: jesteśmy 21 osobowym zespołem, w którym świetnie się dogadujemy i zawsze sobie pomagamy.
Narzędzia: pracujemy na: Google Analytics, Hotjar, Miro, Lookback, Marvel, AzureDevops i pakiet Microsoft. Pomożemy Ci dobrać narzędzia do Twoich potrzeb.
Nowoczesne technologie: korzystamy z najnowszych narzędzi i technologii, aby ciągle się rozwijać.
Globalne myślenie: optymalizujemy wszystkie powtarzalne prace tworząc mini systemy. Dzięki temu praca jest dużo przyjemniejsza.
Agile: mamy Proces Tworzenia Oprogramowania, w którym zespoły developerów  pracują w Scrumie. Zespół UX jako głos użytkowników bierze udział we wszystkich częściach tego procesu.
Elastyczne warunki pracy: pracujemy stacjonarnie, hybrydowo i zdalnie.
UX War Space: mamy w biurze swoją przestrzeń z tablicami i dużą ilością kolorowych karteczek.
Elastyczne godziny pracy: wystarczy, że będziesz o 10:00 na daily.
Budżet szkoleniowy: podnosimy swoje kwalifikacje na szkoleniach i konferencjach.
Zatrudnienie: wybierz dogodną dla siebie formę współpracy: umowa o pracę lub B2B.
Nowoczesne biuro: "Fabryczna Office Park" w Krakowie na Al. Pokoju 18, gdzie czekają na Ciebie chill room i gaming room.