Ta oferta pracy nie jest już aktualna!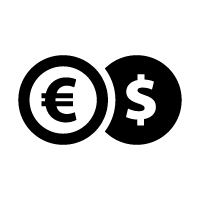 Opis oferty pracy
Jesteśmy międzynarodowym fintechem, który umożliwia dostęp do wielowalutowych usług finansowych: wymiany walut, przekazów pieniężnych, płatności online, rynku Forex,  pożyczek i kart wielowalutowych. Po 10 latach działalności – jako najwyżej sklasyfikowana prywatna firma z polskim kapitałem – zajmujemy 8. miejsce na Liście 200 Największych Polskich Firm tygodnika "Wprost". Naszą aplikację do wymiany walut pobrano 2,1 mln razy. Za nasze sukcesy odpowiada kadra ponad 300 specjalistów pracujących w Zielonej Górze, Wrocławiu, Warszawie, Chicago i Limassol. Dołącz do nas i stań się częścią globalnej marki.
UX Researcher

Praca zdalna
Jeżeli do nas dołączysz, będziesz:
wspierać Organizację w zrozumieniu naszych użytkowników,
pozyskiwać wkład do procesów biznesowych od wewnętrznych interesariuszy
prowadzić wywiady z użytkownikami końcowymi
przeprowadzać testy użyteczności i testować prototypy
organizować warsztaty wewnętrzne i zewnętrzne
Czego oczekujemy?
przynajmniej 2-óch lat doświadczenia w badaniu użytkowników, też zdalnie
praktycznej znajomości różnych metod badawczych i umiejętności odpowiedniego ich dobrania
doświadczenia w pracy w dużej organizacji
portfolio dokumentującego to doświadczenie,
znajomości standardów i orientacji w trendach, czyli bycia na bieżąco z tym co piszczy w branży,
umiejętności samodzielnej pracy z interesariuszami
na co dzień pracujemy w Adobe XD, Miro, Jira, Confluence, Livesession, Google Analytics – fajnie jak umiesz "grać w te gry" :),
pracujemy w zespole, więc bez komunikatywności i kreatywności będziesz jak miedź brzęcząca,
statusu osoby niekaranej.
Twoje szanse na dołączenie do naszego zespołu zwiększą:
umiejętność samodzielnego budowania prototypów,
doświadczenie w branży finansowej,
Dlaczego Cinkciarz.pl?
pracujemy w firmie o ugruntowanej pozycji, obecnej na rynku od 10 lat,
oferujemy stabilność – w dobie pandemii dbamy o swoich pracowników, utrzymujemy poziom zatrudnienia oraz nie redukujemy pensji ani etatów,
pracujemy zdalnie,
rekrutujemy w trybie online,
oferujemy umowę o pracę,
mamy elastyczne godziny rozpoczęcia pracy,
jesteśmy otwarci na współpracę z osobami z niepełnosprawnością,
dbamy o rozwój zawodowy: pracujemy z najnowocześniejszymi technologiami i narzędziami,
wytwarzamy własne produkty i dbamy o ich jakość – nie jesteśmy software house'm,
uczestniczymy w konferencjach oraz szkoleniach wewnętrznych i zewnętrznych,
dbamy o komfort: nie mamy open space'ów, za to dostaniesz wygodne krzesło i co najmniej 2 monitory,
mamy bezpłatne lekcje języka angielskiego,
rozwijamy firmową bibliotekę,
pracuje z nami mnóstwo świetnych ludzi!
Prosimy o przesyłanie aplikacji przez link formularz: https://cinkciarz.traffit.com/public/form/a/bGpnWQ==