Ta oferta pracy nie jest już aktualna!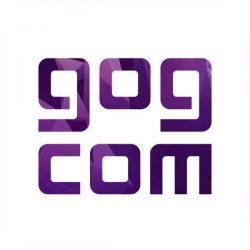 Opis oferty pracy
We are the sister company of CD PROJEKT Red, which is responsible for the worldwide success of The Witcher franchise and the upcoming Cyberpunk 2077. Our team is the driving force of GOG.COM, a digital distribution platform with a curated selection of games, and the GOG GALAXY application that allows you to get all your games and friends in one place.
Responsibilities:
Close cooperation with designers, product owners, and data analysts in defining and verifying business goals for the e-commerce store and Galaxy app.
Coordination and promotion of user research as an integral part of design activities.
Being part of the design chapter and participation in the development and the improvement of research methods and processes.
Responsibility for building and maintaining the research repository.
Using tools to help you with lean research operations like Maze, Optimal Workshop, or Lookback.
Job Requirements:
At least 3 years of experience as a researcher in a company with a product shipped globally.
Experience in both collecting passive insights and active research.
Familiarity with lean and rapid research tools and techniques.
Experience in conducting research studies in the end to end manner (so solving gdpr / legal issues, recruitment, building and executing research plans, distributing research findings, maintaining a research repository, etc)
Fluency in English and ability to cover all research operations.
Experience in user experience design and familiarity with tools like Sketch or Figma.
What we offer:
Salary: 7,000-13,000PLN + VAT on B2B or contract of emplyment equivalent.
A unique opportunity to enter a booming industry and to influence the future of digital distribution.
A gamer's paradise where you will be surrounded by games – living & breathing them!
A great, laid-back work atmosphere in our office based in Warsaw, Poland. Currently, we are working remotely.
The chance to work in an international environment with exceptional experts.
Access to a health care and sport activities package.
Frequent social activities, free fruits, an in-house canteen, and other goodies are a standard.
Free access to CD PROJEKT RED & GOG.com games.