This job listing has expired and may no longer be relevant!
UX Research Expert – Symetria [9 -14k PLN B2B/UoP]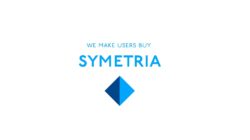 Opis oferty pracy
Jesteśmy wiodącą w Polsce agencją, specjalizującą się w User Experience. Od kilkunastu lat wspieramy największe polskie i międzynarodowe firmy w realizacji  ich celów biznesowych, świadcząc usługi z obszaru biznesu elektronicznego. W 2009 roku, jako jedyny polski przedstawiciel, dołączyliśmy do stowarzyszenia UX Alliance, które zrzesza najlepsze światowe firmy zajmujące się badaniami UX.
Naszą misją jest: Life Changing Design. Jak ją realizujemy?
Badamy i dzięki temu prowadzimy do poznania potrzeb użytkowników, nawet tych nieuświadomionych. Dzięki współpracy z UX Alliance spełniamy międzynarodowe standardy i oferujemy badania na najwyższym, światowym poziomie.
Kreujemy czyli pomagamy tworzyć usługi o dużej wartości dla klientów jak i organizacji.
Projektujemy dostarczając przemyślane, dobrze zaprojektowane produkty odpowiadające potrzebom użytkowników jak i biznesu.
Szkolimy wspierając transformację organizacji w kierunku klientocentryczności. Prowadzimy również program certyfikacji UX-PM.
Rozwijamy się aktywnie korzystając ze stałego dostępu do międzynarodowej wiedzy i innowacji, co pozwala nam na podążanie za najnowszymi trendami z zakresu badań użyteczności.
Angażujemy się uczestnicząc w licznych wydarzeniach branżowych takich jak warsztaty i konferencje. Niedawno występowaliśmy podczas 15. edycji międzynarodowej konferencji UX Masterclass 2019 w Johannesburgu (RPA).
Szukamy UX Research Expert, który pomoże nam w realizacji naszej misji.
Twoja rola:
wspieranie zespołów badawczo-projektowych w projektach wymagających nietypowych kompetencji i opracowywania koncepcji dla złożonych badań,
stały rozwój metod badawczych i kompetencji zespołu w tym zakresie,
merytoryczne wsparcie dla badaczy w zespole Symetrii,
dbanie o to, by być na bieżąco ze światową wiedzą o swojej dziedzinie i przewidywanie przyszłych trendów,
prowadzenie warsztatów, spotkań roboczych, szkoleń,
budowanie relacji z klientami i partnerami,
kreowanie wizerunku firmy oraz wpływ na kierunek rozwoju całej branży UX.
W zamian oferujemy:
9 000 – 14 000 PLN netto + VAT (lub ekwiwalent na UoP),
do 4500 zł premii kwartalnie + możliwa premia roczna w zależności od wyników firmy,
realny wpływ na kierunek rozwoju firmy i branży,
możliwość uczestnictwa w projektach międzynarodowych oraz dużych i często nietypowych projektach badawczych dla polskich klientów,
zajęcia z języka angielskiego,
kartę Multisport i ubezpieczenie Allianz,
pyszną kawę, zdrowe przekąski (owoce, bakalie), imprezy integracyjne i miłą atmosferę pracy.
Jeżeli czujesz, że to jest coś dla Ciebie, to śmiało aplikuj na ogłoszenie lub pisz bezpośrednio na ola.kurzynska@beetalents.com – chętnie porozmawiam 🙂
Bezpośrednio na link pod ofertę: https://jobs.lever.co/beetalents/62c0d1a5-3337-49b1-b5c5-cbad34d9da52
lub na email: ola.kurzynska@beetalents.com